Google Ads Discovery Campaigns: Complete Guide 2023
One of the challenges with Google Ads is keeping up with every campaign type. One option advertisers have is the creation of discovery campaigns.
What Are Google Ads Discovery Campaigns?
Discovery campaigns give you the ability to run advertisements in Google feeds, specifically Gmail, YouTube, and Google Discover. According to Google, you can reach up to 2.9 billion people, so there's no shortage of ad inventory.
The advertisements are meant to be similar to native ads, so they are visually appealing and inspiring. Discovery ads should be focused on driving conversions with the automated bidding strategies offered by Google.
Google Ads Discovery Campaigns Tutorial
In the video below, you will learn how to create your first discovery campaign in Google Ads. I will go through the step-by-step process and I will cover some best practices as well.


---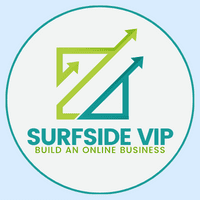 Join Surfside VIP today for only $2.99/month! Learn how to create a successful online business. Watch me build my websites and my YouTube channel to 500,000+ views per month and get all of my strategies.
---
---
>
Google Discovery Ads Example
The image below was pulled from the example on the Google Blog. You can see advertisements on Gmail, in the Google Discover feed, and on YouTube. As you can see, advertisements usually include an image, headline, business name, and a call-to-action.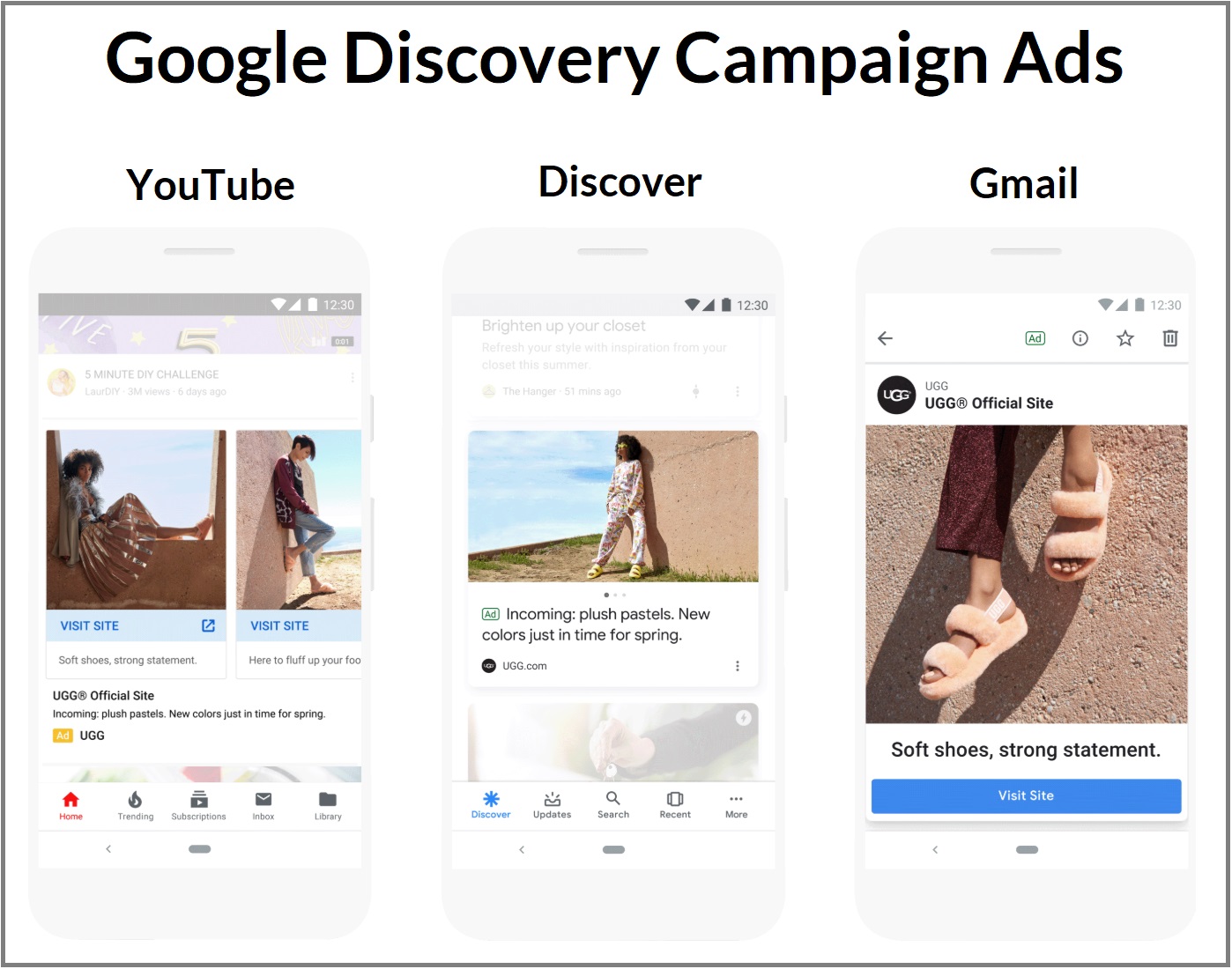 ---
How to Create Google Ads Discovery Campaigns
Set-up Conversion Tracking

While it is not a requirement, you will see the best performance if you are tracking conversions on your website. You should start by setting up conversion actions for sales or leads on your website.

---

Google Ads Conversion Tracking Tutorial

Create a New Campaign

Once you have conversion tracking set-up properly, you need to create a new campaign in your Google Ads account.

---

Choose the Sales or Leads or Website Traffic Objective

The 3 campaign objectives that can use Discovery campaigns include Sales, Leads, and Website Traffic. If you choose another objective, you cannot run Discovery ads. Keep in mind that the bidding strategies you can use are geared for driving conversions, so you should use the Sales or Leads campaign goals for the best results.

---

Choose the 'Discovery' Campaign Type

Next, you will need to choose Discovery from the list of campaign types. You may think you need to choose Display or Video, but you need to choose Discovery at this step.

---

Click Continue and Name Your Campaign

Once you have your campaign goal and subtype chosen, you can start by naming and creating your campaign. You will need to set-up your targeting and bidding strategy as you create your first Ad Group.

---

Set Your Location Targeting and Language Targeting

When it comes to targeting, you always start with the locations you want your advertisements to show and the languages your customers speak. Choose locations where you can deliver physical products and/or offer your services.

---

Choose Your Bidding Strategy

You can only choose from Smart Bidding strategies such as Target CPA and Maximize Conversions. Discovery campaigns are meant to drive conversions for your business, so your bidding strategy should be focused on conversions and conversion value.

---

Set Your Budget

I would recommend using a monthly budget, dividing it by 30, and setting that final number as your daily budget. That will ensure that you spend your monthly budget efficiently.

---

Adjust Additional Settings

Some of the additional settings for your Google Ads Discovery Campaign include an ad schedule, start and end dates, campaign URL options, conversion settings, and content exclusions.

---

Create Your Ad Group and Set Your Targeting

Now, it is time to name your first Ad Group and to set your targeting. You have a lot of options when it comes to targeting and I listed them below.

Discovery Campaign Targeting
Remarketing Audiences
Similar Audiences
In-Market Audiences
Custom Intent Audiences
Life Events
Affinity Audiences
Detailed Demographics
Demographics
One thing to note is you can combine demographics with interest audiences to reach your target market.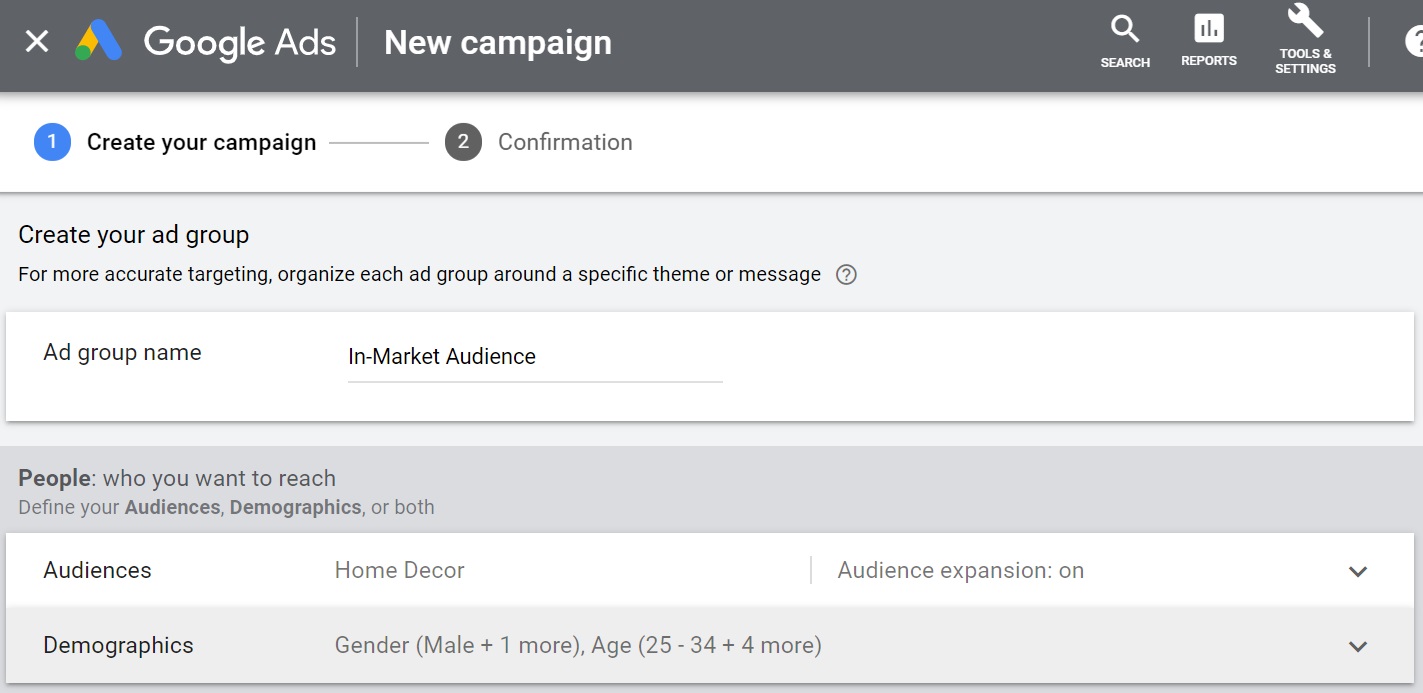 ---
Create a Discovery Ad and a Discovery Carousel Ad
A best practice is to create at least 3 ads in every ad group in every Google Ads campaign. I would recommend testing 1-2 discovery ads and 1-2 discovery carousel ads for the best results. Over time, Google Ads will continue to serve your top-performing advertisements, which will help with overall performance.
Discovery Ad Example
---
Carousel Discovery Ad Example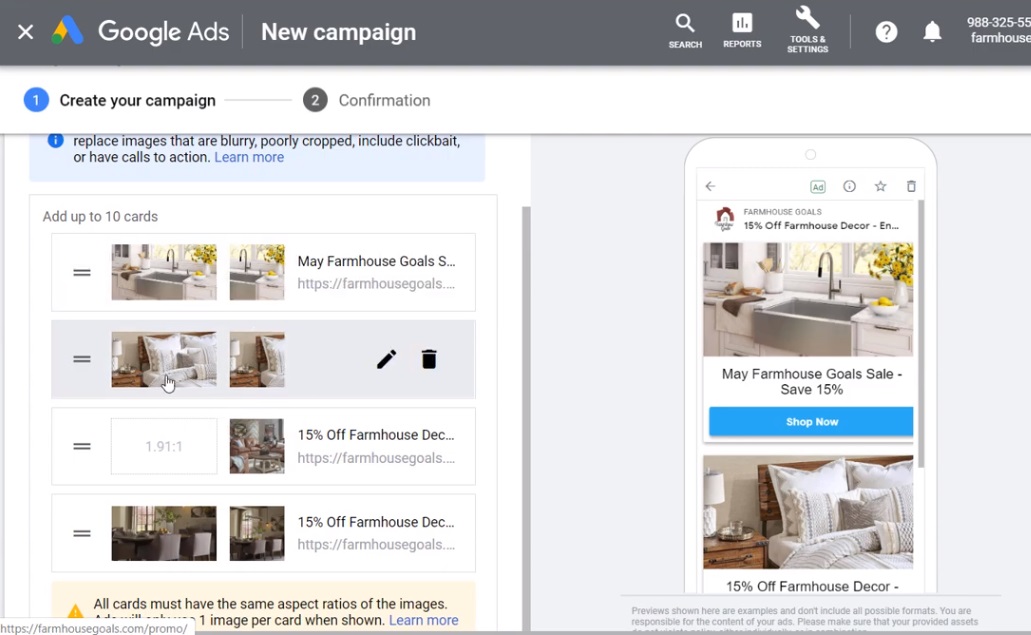 ---
Create Your Campaign
Lastly, you are ready to create and launch your campaign. You can continue to create more ad groups and ads in your discovery campaign after you launch it.
Test and Optimize Targeting, Ads, and Landing Pages
As a best practice, you should constantly test different targeting options, create multiple discovery ads in each ad group, and test landing pages as well. You will never know the best audience, best advertisements, and best offers until you test.
---
6 Discovery Campaign Tips and Facts
Reach People on YouTube, Gmail, and Google Discover

While standard display ads run on websites, apps, and YouTube videos, Discovery ads run on the YouTube Watch Next feed, in the Google Discover feed, and on Gmail. You can reach up to 3 billion people across different Google properties.

You can run Google search ads, video ads, display ads, and discovery ads at the same time to maximize your reach and your budget.

Use Conversion Tracking

Discovery campaigns will work the best when you have conversions tracking properly in your Google Ads account. Then, you can create your campaigns and set them up to focus on a single conversion or a conversion action set, which allows you to optimize for multiple conversions in your account.

Smart Bidding Strategies

The only 2 bidding strategies you can use for Discovery Campaigns at this time are Target CPA and Maximize Conversions. That's why it's so important to utilize conversion tracking.

Visually Rich Native Ads

With the success of native ads and visual social advertisements, it makes sense that Google is allowing advertisers to create similar ads across its platforms. Ultimately, Google Ads wants to serve relevant and targeted advertisements that can quickly convey a brand message and a promotion.

---

---

Discovery ads are great for branding, awareness, customer prospecting, and bringing back repeat customers.

Start With Remarketing

I would recommend starting with Remarketing in order to drive the most leads and sales. Ultimately, we all want to increase revenue for our business. You can use remarketing to reach users who have converted and users who have not converted yet.

Great For Awareness and Conversions

Since you are able to combine images, ad copy, and your business name, you can reach people throughout the entire buying process. Someone may see your Discovery ad in your YouTube feed and learn about you for the first time. In addition, someone may recognize your business in Gmail to take advantage of an offer or a promotion. Either way, you can reach a variety of new customers and existing customers as well.
Google Ads Tutorials: Creating a Discovery Campaign
Below, you will find Google's short video tutorial about creating your first campaign.


---
In Summary
There are a lot of different advertisements and campaign types across Google Ads. Discovery campaigns are one of the newest offerings for advertisers. If you want to test different PPC ad types, expand your current ad inventory, or run an integrated campaign for a new promotion, it's worth trying Discovery ads. Hopefully, the information above helps you get started today.