Sign-Up For My Surfside VIP Email List
Discover How To Be a Successful Solopreneur!
Are you trying to drive more leads, clients and customers? I grew Surfside PPC to $15k+ per month without any paid advertising. Now I get leads regularly that turn into clients for my business. You can easily grow larger than my business and I show you how when you join Surfside VIP.
Get 2 Free eBooks and a Video When You Join!

Surfside PPC teaches Google Ads, PPC Advertising, SEO, Affiliate Marketing, Microsoft/Bing Ads, Facebook/Meta Ads, YouTube Ads, AI Marketing, SEM, Google Keyword Planner, Google Search Console, and more. We will show you how to promote your business online with the best Digital Marketing strategies. We are a Pay-Per-Click Advertising training company and we offer Google Ads management. We focus on everything, from the basics of promoting your business with online marketing to advanced PPC Advertising strategies. If you are looking for the best Marketing and Advertising blog, you have come to the right place.
You can learn more from us by signing up for our email newsletter. You can also subscribe to our YouTube channel and follow us on social media.
---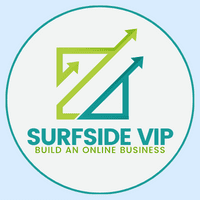 Join Surfside VIP today for only $2.99/month! and learn how to drive more leads, clients, and customers to your business. I will show you how Surfside PPC drives clients and how I consistently earn $15k-$25k every month. If you are a freelancer, if you own an agency, or you just need more customers for your business, you can learn how to grow by joining Surfside VIP.
Topics to Learn
---
How To Create a Service Business
---
Surfside PPC YouTube Channel
Browse Videos by Topic:
Subscribe To The Surfside PPC YouTube Channel
Keyword Rarely Shown Due To Low Quality Score Eligible Limited
Google Ads Keyword Match Types Explained For Beginners
MY Google Ads Bidding Strategy for New Campaigns
Google Ads For Local Businesses Tutorial - Quick Surfside PPC Tutorials
DRIVE MORE LEADS - Google Ads For Local Businesses Tutorial
Complete Dynamic Search Ads Tutorial For Google Ads and Bing Ads
Dynamic Search Ads: Everything You Need to Know
Microsoft Advertising Dynamic Search Ads Tutorial 2023 - Bing Ads Dynamic Search Ads
Quick PPC Tutorials: Google Ads Dynamic Search Ads
---