How Can Google Ads Help You Advance Your Business?
Google Ads is one of the best platforms when it comes to online advertising. From search ads to shopping ads to video ads to performance max campaigns, the options are endless for advertisers. Advertisers can use Google Ads to connect with audiences, drive conversions, and increase their key performance indicators. The right ad strategy and campaign setup tailored to your business can deliver tremendous value. For the most part, advertisers use Google Ads to drive more conversions and more revenue for their business.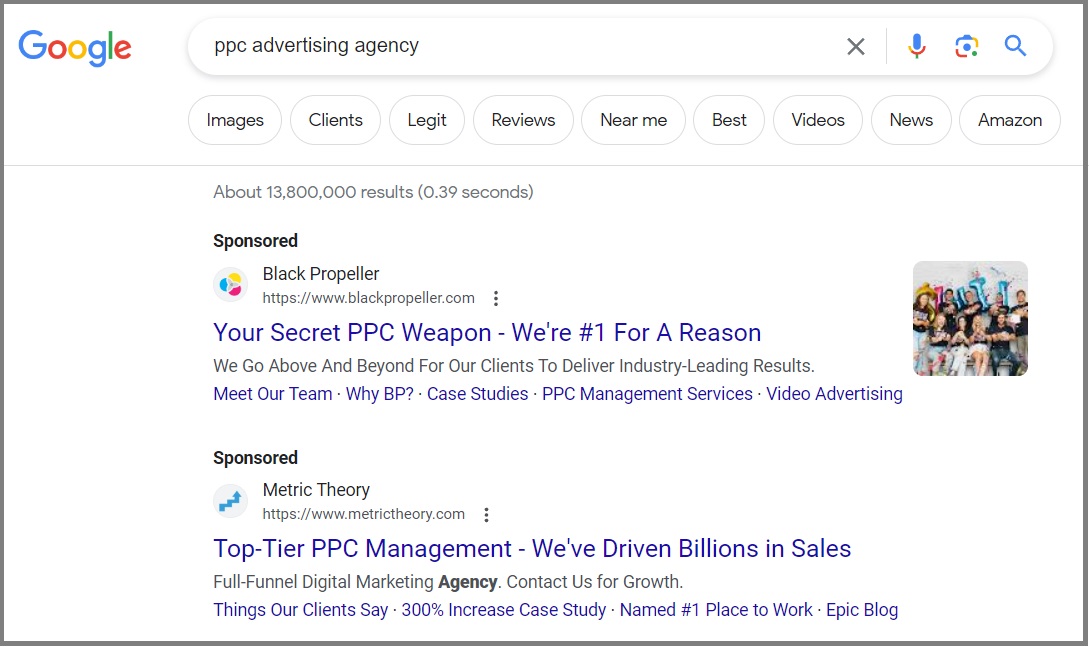 In this blog post, I will go over some of the different benefits of using Google Ads. If you are not sure, you need to test Google Ads because it can help you advance your business goals.
1. Track Advertising Performance and Continuously Optimize Campaigns
First and foremost, the ability to set-up Google Ads conversion tracking is vital for success. You can track all of your key performance indicators and optimize campaigns for either sales, revenue, or leads. Your campaigns will actually improve in terms of driving conversions as they collect more data and as you test. When you create your Google Ads account, I highly recommend getting started with conversion tracking.
---
Join Surfside Niche today and learn how to create a successful niche website! Watch me build my websites and my YouTube channel to 1,000,000+ views per month. Join and build with me and hundreds of other creators.
---
How to Track Conversions in Google Ads
In the video below, I show you exactly how you can set up conversion tracking in your Google Ads account. Once you have your conversion action imported and tracking, you can optimize your campaigns to drive conversions.
Conversion Tracking – Monitor Leads and Sales
Conversion tracking in Google Ads allows monitoring of campaign effectiveness, tracking specific actions like sign-ups and purchases for insights into top-performing ads, keywords, and campaigns, aiding budget allocation decisions.
ROI Reporting – Evaluate Campaign Profit
ROI reporting is key for Google Ads management, measuring revenue against ad spend for campaign profitability assessment, identifying high-return campaigns and areas needing adjustments to ensure both traffic and profit are maximized.
Ad Testing – Find the Best Creatives
Google Ads supports ad testing for continuous improvement, testing multiple ad versions to determine which creative elements resonate with the audience, and optimizing headlines, descriptions, images, and calls-to-action for higher click-through rates and conversions.
Keyword Analysis – Optimize Targeting
Successful Google Ads campaigns hinge on keywords, involving selecting relevant keywords and refining the list over time through analyzing performance to focus on high-performing keywords that drive quality clicks and conversions, optimizing targeting precision.
2. Generate Conversions Like Leads and Sales
Google Ads allows you to directly prompt action through ads leading to offers, deals, gated content, and other conversion points. This helps generate leads and site conversions.
Google Ads Campaign Types for Conversions:
Google Search Campaigns
These campaigns are effective for driving leads and sales, as they target users actively searching for relevant keywords. Choose responsive search ads or call-only ads to capture leads and direct potential customers to take action.
Google Ads Video Tutorial
You can watch my step-by-step Google Ads tutorial below.
Google Shopping Campaigns
Perfect for e-commerce businesses, these campaigns showcase your products directly in search results. They are highly visual and can lead to direct sales by displaying product images, prices, and details.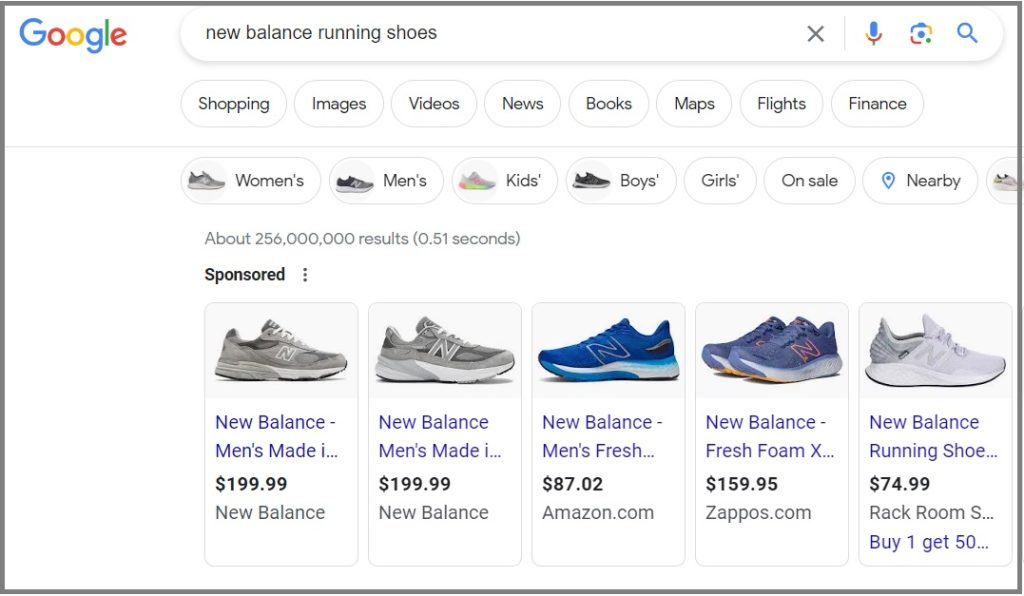 Video Campaigns (Skippable In-Stream)
Video ads can be powerful tools for explaining your product or service, and they can drive both leads and sales. Skippable in-stream ads allow you to engage users who are interested, while non-skippable in-stream ads ensure that your message is delivered.
Performance Max Campaigns
This automated campaign type utilizes Google's machine learning to optimize your ads across various placements, aiming to drive conversions. It's suitable for businesses aiming to achieve results across Google's network.
App Campaigns (For Downloads)
If you have a mobile app, these campaigns focus on driving app downloads. They're beneficial for businesses looking to increase their app's user base.
Google Local Services Ads
If you're a local service-based business, these ads can help drive leads and conversions by showcasing your services at the top of the search results and generating customer inquiries.
Google Display Remarketing Campaigns
These campaigns can help re-engage users who have previously visited your website but haven't converted yet. By targeting users who have shown interest, you can drive them back to your site to complete a lead form or make a purchase.

3. Increase Brand Awareness and Visibility
Well-targeted text, display, and video ads through Google Ads allow you to get your brand and your products in front of a large, relevant audience. This builds awareness and visibility for businesses looking to establish a presence. You can also use Remarketing ads so people interact with your business multiple times. If you can serve your target market with relevant offers using Google display ads and video ads, it can help drive more conversions. In addition, it will build brand awareness.
Google Ads Campaign Types for Brand Awareness:
Google Display Campaigns
Display campaigns allow you to create visually engaging image or video ads that appear across millions of websites, apps, and Google-owned properties. They're excellent for reaching a broader audience beyond Google search results and are great for promoting brand awareness.
YouTube Video Campaigns
YouTube is the second-largest search engine and a platform with massive reach. Video campaigns can help you showcase your brand to a wide audience through engaging video content. These campaigns are particularly effective for conveying brand messaging and capturing users' attention.
Google Discovery Campaigns
Discovery campaigns utilize visually appealing images to showcase your brand or products across platforms like YouTube, Gmail, and Google Discover. These campaigns are designed to inspire users and introduce them to your brand in a native, non-disruptive way.
Performance Max Campaigns
Performance Max campaigns offer a more automated approach to reach potential customers across various Google channels. They use Google's machine learning to optimize ads for conversions, making them suitable for increasing brand visibility and driving action.
5 Ways to Maximize Google Ads Results
By using these best practices and optimization tactics, you can maximize leads, conversions, and ROI from Google Ads. Continually improve your campaigns based on performance data for the best results. The most important thing is to start with your goal, create campaigns to achieve th
1. Use Ad Assets to Maximize Your Search Ads
Use ad assets like callouts and sitelinks to provide more details and get more ad visibility. Ad extensions expand your ad's real estate and help drive more clicks.
2. Optimize Landing Pages and Make Sure They Are Mobile-Friendly
to align closely with your ad content and deliver a seamless user experience. Well-designed pages with clear calls-to-action can significantly improve conversion rates from your ads.
3. Run Ads to the Right People in the Right Locations at the Right Time
Run ads during specific days/times when your audience is most active and convert-ready. Scheduling ads for peak conversion times can improve cost efficiency. In addition
4. Always Be Testing Your Ads and Your Landing Pages
Test different ad variations like text, images, extensions and rotation settings to find what resonates best. The right ad copy and format is crucial for driving conversions.
5. Optimize Your Ad Rank
Improve quality score by making super relevant, engaging ads and landing pages tied to targeted keywords. Higher quality can mean lower costs and better ad placement.
FAQs about Using Google Ads for Business
1. How much does Google Ads cost?
Google Ads operates on a pay-per-click (PPC) model, where you're charged only when users click on your ads. The cost varies depending on factors like competition, industry, keywords, and targeting options.
2. Can Google Ads work for small businesses with limited budgets?
Yes, Google Ads offers budget flexibility, allowing you to start with a small budget and scale up as you see positive results. Careful keyword selection, targeting, and optimization can make your budget go a long way.
3. How can I measure the success of my Google Ads campaigns?
Google Ads provides various performance metrics like click-through rate (CTR), conversion rate, cost per conversion, and return on ad spend (ROAS). Set clear goals and track these metrics to evaluate the effectiveness of your campaigns.
4. Is Google Ads suitable for all types of businesses?
While Google Ads can benefit many businesses, the suitability depends on factors like your target audience, industry, and business goals. It's essential to assess your business needs and research the best campaign types for your objectives.
Conclusion
In summary, the multitude of Google Ads options allows you to build a strategic ad approach tailored to your specific business goals, products, audience, and budget. Match the versatile Google Ads platform to your needs for maximized value and ROI.