A Complete Guide to Google Ads for HVAC Companies
Looking to improve your HVAC advertising and attract more customers? Every service company needs new leads consistently, and they can be hard for HVAC companies. Not only is there a lot of competition, but established companies likely have strong advertising and marketing strategies. Implementing Google Ads is an excellent way for HVAC companies to promote their services, connect with local audiences, and generate more leads. This complete guide will walk you through getting started with Google Ads and optimizing your campaigns.
Getting Started with Google Ads for HVAC
To launch your first HVAC Google Ads campaign:
Set Up Account – Create a Google Ads account at ads.google.com. Select the campaign objective that fits your goals.
Define Your Audience – Use location, demographics, interests and other options to target HVAC customers.
Research Keywords – Find keywords people search for when looking for HVAC services in your area.
Create Ads – Design search ads with compelling headlines, descriptions and a strong call-to-action.
Set a Budget – Define a daily budget that aligns with your marketing objectives and ROI goals. Start small if needed.
Optimizing Your HVAC Google Ads Campaigns
To maximize performance and ROI from your HVAC Google Ads:
Monitor Metrics – Track clicks, conversions, cost per lead and other KPIs to gauge performance.
A/B Test Ads – Try different ad variants to determine which resonates best with your audience.
Adjust Bids – Use automatic bidding strategies or set manual bids to hit target CPA goals.
Add Negative Keywords – Exclude irrelevant queries to avoid bad fits and wasted spend.
Remarket – Reach users who previously visited your site to re-engage them.
Leveraging Google Local Services Ads
Google's Local Services ads highlight your HVAC business at the very top of search results. Benefits include:
---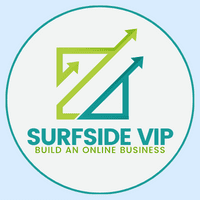 Join Surfside VIP today for only $2.99/month! Learn how to create a successful online business. Watch me build my websites and my YouTube channel to 500,000+ views per month and get all of my strategies.
---
Verified HVAC company badge builds trust
Prominent placement above organic results
Detailed business info, images, reviews
Lead forms allow customers to easily request a quote
To show Local Services ads, complete Google's verification process.
Why Google Ads is Valuable for HVAC Companies
Google Ads provides HVAC companies several advantages that make it a worthwhile investment:
Increased Visibility – HVAC ads can appear on Google Search and Maps when customers look for local services. This expands brand awareness.
Lead Generation – Well-optimized campaigns can deliver a steady stream of qualified, sales-ready leads.
Targeted Reach – Google's platform allows granular targeting so you reach your ideal HVAC customers.
Measurable Results – Detailed analytics help you gauge campaign performance and make data-driven decisions.
Competitive Edge – Gain an advantage over HVAC companies not leveraging Google Ads. Your website will appear at the top of search results, which will help you drive more leads.
I Hired My HVAC Company Through a Google Search Ad
I recently moved into a home in a new city and I needed to hire a company to look at my air conditioning. I did a search for "Murrells Inlet air conditioning companies" and I clicked on one of the advertisements I saw. I placed a phone call and booked an appointment. Now I am on their maintenance plan so they visit every 6 months to make sure it is working properly. The click on their advertisement likely cost less than $5 and I pay them over $150 every year and they have earned my business through their service.
Effective Google Ads Strategies for HVAC Companies
Some top Google Ads tactics and strategies for HVAC companies include:
Promote Service Calls – Advertise tune-ups, maintenance, repairs, installations etc.
Highlight Financing Options – Offering financing can be a competitive advantage.
Target By System Type – Create ads specific to furnace, AC, boiler etc.
Focus on Pain Points – Target keywords around heating/cooling problems.
Run Seasonal Offers – Adapt messaging for peak summer and winter usage.
Retarget Site Visitors – Remarket to users who previously visited your website.
Leverage Call Extensions – Add clickable phone numbers to boost calls.
The Future of Google Ads for HVAC
As Google Ads evolve, new features HVAC companies can look forward to leveraging include:
Enhanced local and mobile targeting capabilities
Expanded ad placements like YouTube and Gmail
More advanced audience segmentation options
Richer performance data for optimizing campaigns
Automated ad management powered by artificial intelligence
The digital ad landscape moves fast. Stay up-to-date on new Google offerings to get an edge.
Get Started With Google Ads for Your HVAC Business
Google Ads is an essential component for HVAC advertising to drive leads. Follow this guide to launch optimized campaigns that attract more leads and help your heating and cooling business thrive. Let Google Ads work for your business and find customers in your area who are actively searching for a business like yours.