What is a Niche Website? 10 Examples of Niche Websites
A niche website is a website that focuses on a specific and narrow topic. Niche websites are able to create content for a targeted audience that is interested in a particular subject. There are large niches and smaller niches that a website can focus on. For example, there can be a niche website that is focused on dog supplies, and a smaller website that focuses on dog food. I will show several examples of websites later in this article.
I have created several niche websites over the years, focusing on topics like movie reviews, beach decor, farmhouse decor, floor jacks, camping, travel, and more. The larger the niche, the more difficult it is to cover it completely.
Defining a Niche For Your Website
A niche can be defined as a specialized segment of a larger industry or interest. Niches are often centered around specific hobbies, interests, or lifestyles.
Examples of large niches:
---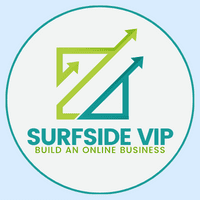 Join Surfside VIP today for only $2.99/month! Learn how to create a successful online business. Watch me build my websites and my YouTube channel to 500,000+ views per month and get all of my strategies.
---
Recipes
Pet Supplies
Fitness
Golf
Gardening
Home Decor
Electronics
Examples of small niches:
Grilling Recipes
Dog Grooming
Running
Golf Training
Indoor Plants
Beach Decor
Laptops
Small niches are more specific, so website owners who write focused content can actually offer better information. In addition, people who are searching for gaming laptops would prefer reading content that is written by an expert. Niche topics tend to have a more focused and passionate audience than broad topics. This allows niche websites to tailor their content and products to their audience.
Video Explaining Niche Websites
I put together a video on YouTube that will help you understand what a niche website is along with some helpful examples. You can watch it in addition to reading this article for even more information.
10 Examples of Successful Niche Websites
I curated a unique list of websites that are very successful and focus on a specific topic. Here are the 10 different websites that are very successful niche websites:
1. DigitalCameraWorld.com
DigitalCameraWorld.com is a niche website that focuses on photography and camera-related topics. It provides information on camera deals, rumors, camera phones, and various camera models. The website also covers related news, such as updates on camera technology and photography tips, and features tutorials and features about photography techniques and equipment.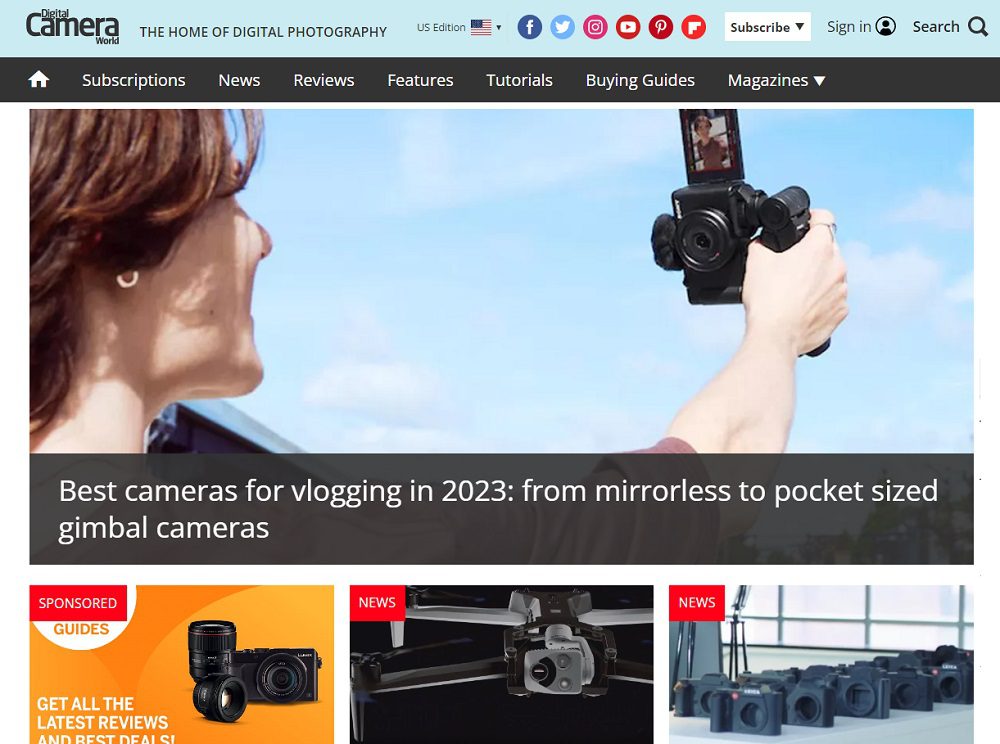 ---
2. IRunFar.com
IRunFar.com is a niche website dedicated to trail running and ultramarathon enthusiasts. It provides a wide range of information, including news, buyer's guides for running gear, training tips, health advice, shoe reviews, and race coverage.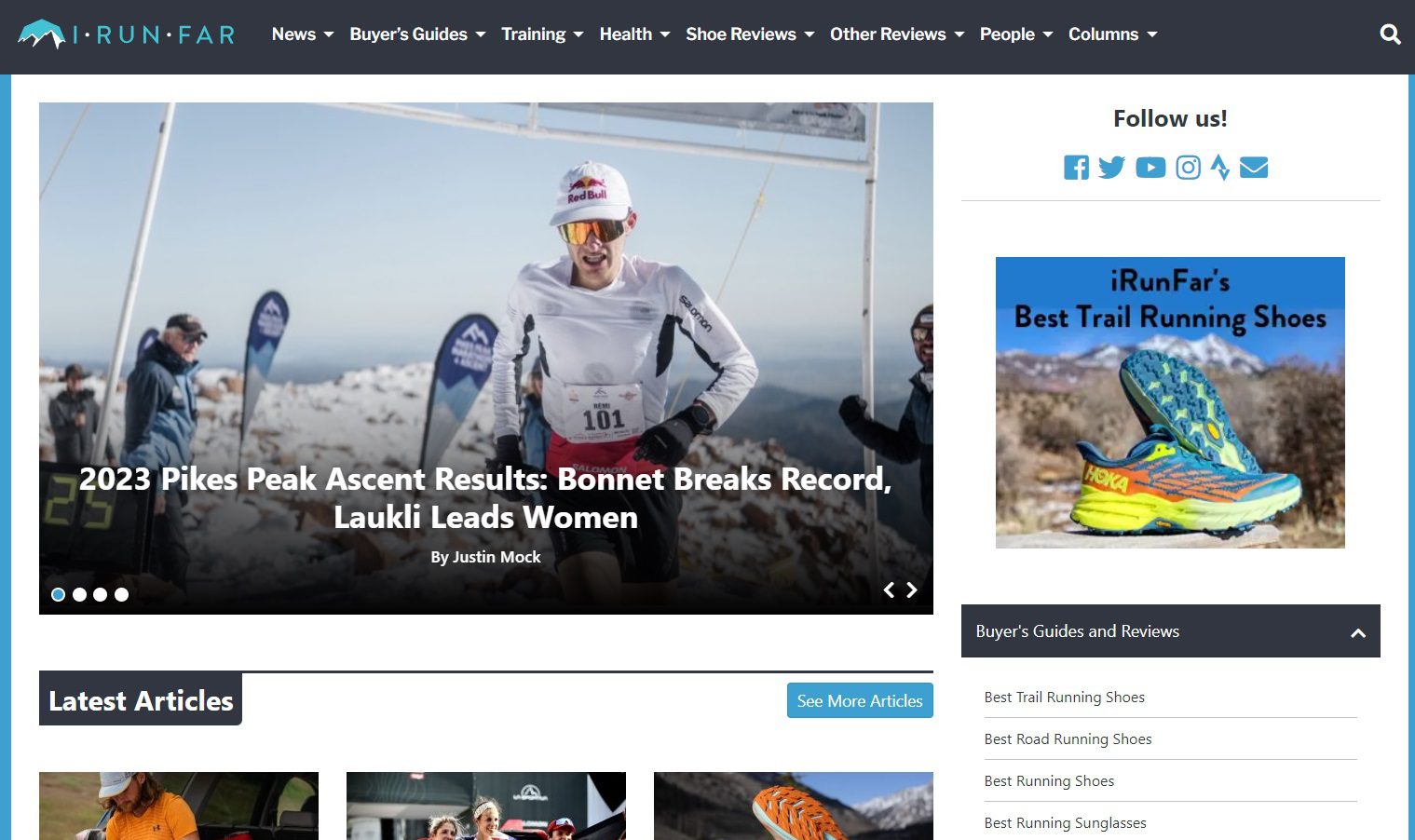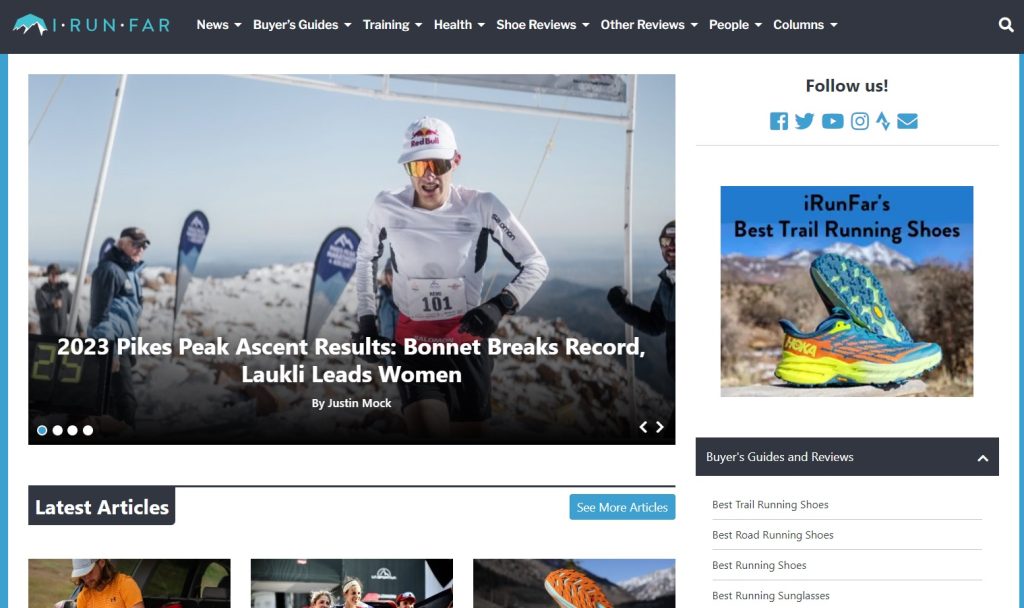 ---
3. HittingItSolid.com
HittingItSolid.com is a niche website dedicated to helping golfers improve their game through golf instruction. It offers free video training and tips for golfers of all skill levels, including beginners and struggling players, with a focus on simplifying the golf swing and addressing common faults.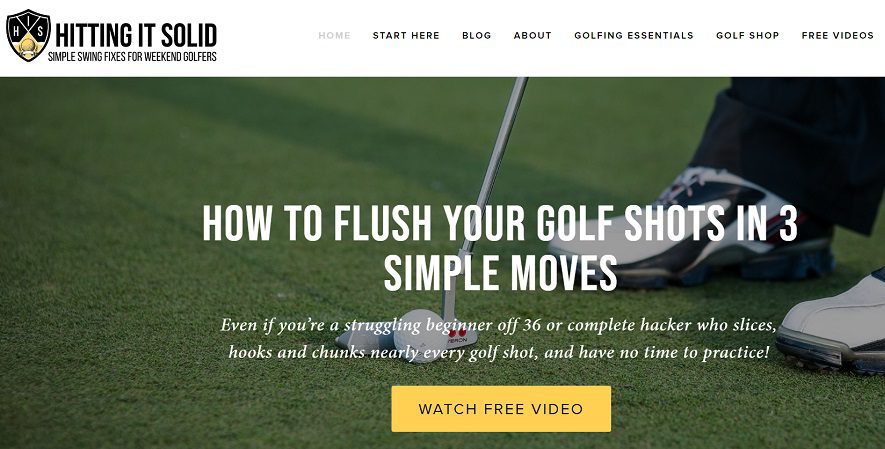 ---
4. HomeForTheHarvest.com
HomeForTheHarvest.com is a niche website dedicated to gardening and plant enthusiasts. It provides information and tips on flower gardens, vegetable gardens, fruit gardens, and indoor plants. The website offers resources for garden planning, answers to gardening questions, and articles on various gardening topics, making it a valuable resource for people who want to grow plants and enjoy gardening.
---
5. FishkeepingWorld.com
FishkeepingWorld.com is a niche website dedicated to the world of fishkeeping and aquariums. It provides information and guides on various aspects of freshwater and saltwater fish, including their care, breeding, and habitat, making it a valuable resource for both beginner and experienced aquarium enthusiasts.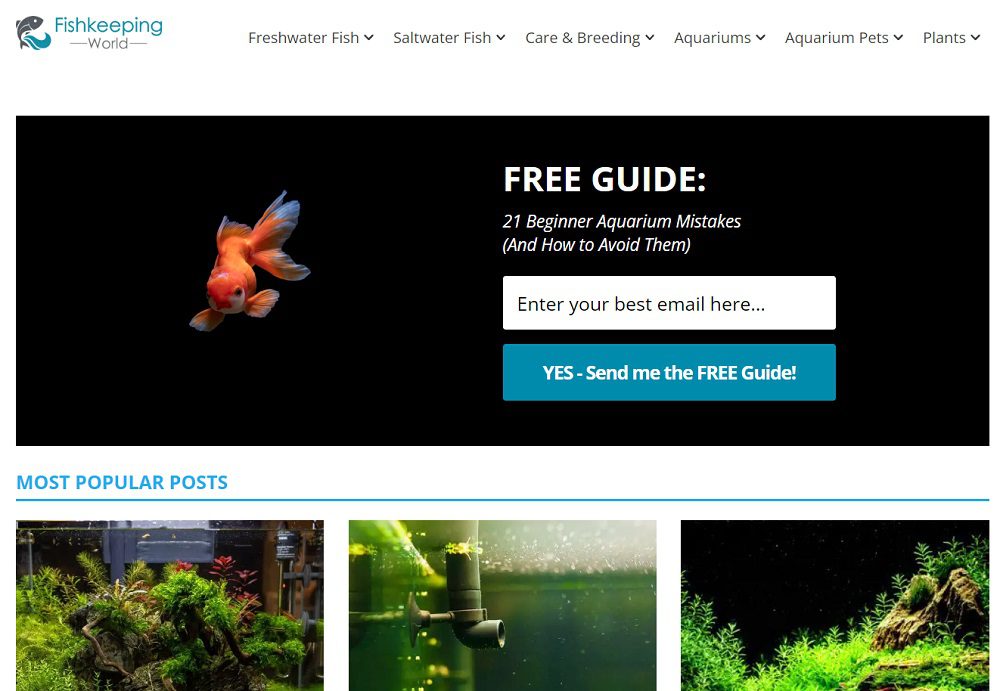 ---
6. DogFoodAdvisor.com
DogFoodAdvisor.com is a niche website that provides independent, unbiased reviews and ratings of various dog food brands and products. It helps dog owners make informed decisions about what food to choose for their pets based on expert opinions and trusted advice.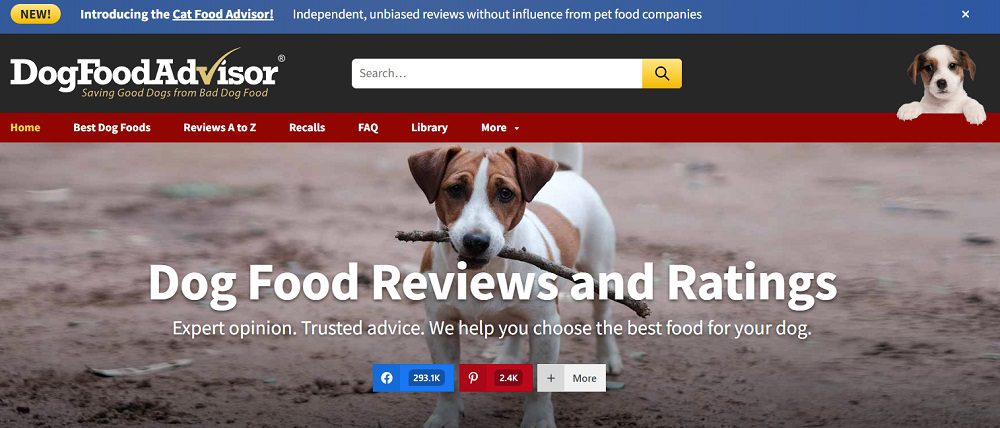 ---
7. MamaInAStitch.com

MamaInAStitch.com is a niche website that offers a collection of unique and simple knitting and crochet patterns inspired by nature. It provides both free and paid patterns for knitters and crocheters, along with tutorials and blog posts related to yarn crafts.


---
8. MixologyCrew.com

MixologyCrew.com is a niche website dedicated to teaching and sharing knowledge about mixology, with a focus on creating unique and exciting cocktails. The website offers a range of articles, tutorials, and resources for mixology enthusiasts of all levels, from beginners to advanced, covering various cocktail recipes, bartending techniques, and mixology tips.


---
9. LifeInTents.com

LifeInTents.com is a niche website specializing in bell camping tents, canvas tents, and luxury glamping gear. They offer durable canvas tents designed for outdoor guest homes, capable of withstanding various weather conditions while providing comfort and warmth, making camping a more enjoyable experience.


---
10. FarmhouseGoals.com

FarmhouseGoals.com is a niche website that specializes in farmhouse decor and farm home decorations. They offer a wide range of products, including farmhouse sinks, curtains, area rugs, furniture, bedding, lighting, and more, to help people achieve the cozy and rustic farmhouse look in their homes.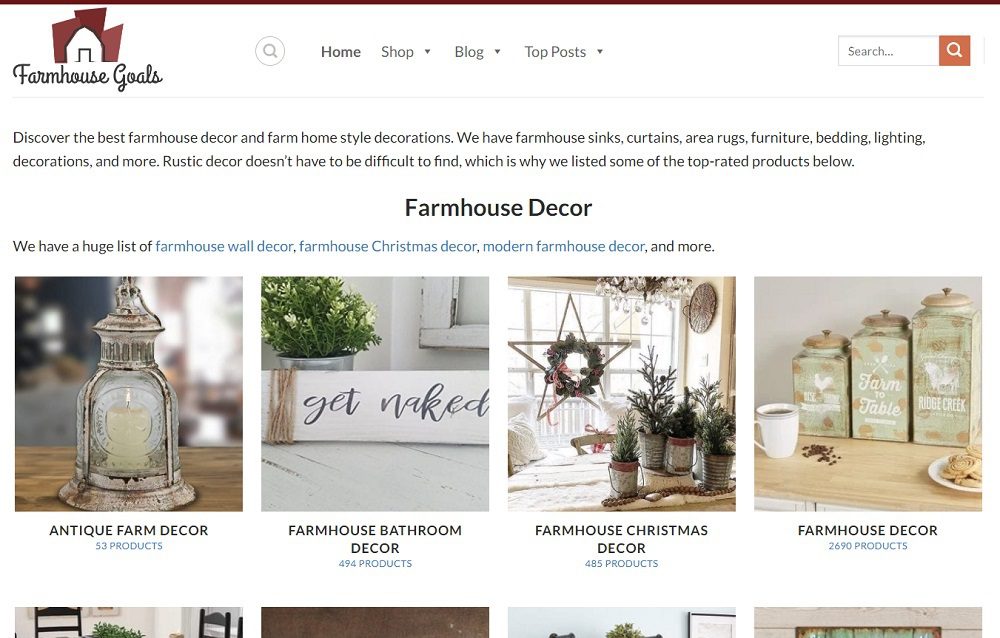 ---
Ideas for Creating Your Own Niche Site
If you want to start your own niche site, focus on choosing a specific niche you're truly passionate about. Consider your interests and areas of expertise when selecting a niche topic. For example, if you work at a pet hospital, you should create a niche website that is focused on pets. Research the competition to make sure your niche has other successful websites. You can also learn about the types of content you need to create and different ways to monetize your website.
Tips For Creating a Successful Niche Website
To make your niche website successful, it's important to do a few things:

1. Keep posting content regularly and updating content so it stays up to date.
2. Create comprehensive guides and helpful blog posts for your website.
3. Use your content in different ways and repurpose it by turning articles into videos or podcasts.
4. Focus on giving valuable information in your niche to stay a trusted source for a long time.
5. Build a strong online community around your niche by engaging with your audience through comments and social media.
6. Optimize your website for search engines (SEO) to improve your visibility in search results.
7. Collaborate with other experts or websites in your niche to expand your reach and credibility.
8. Monitor your website's performance using analytics tools to make data-driven improvements.
9. Offer unique and exclusive content or products that set your website apart from competitors.
10. Keep up with the latest trends and developments in your niche to remain relevant and adaptable.
How to Create High-Quality Niche Website Content
One of the most important elements of a successful niche site is providing top-notch, in-depth content tailored to your audience. I have 4 different tips below when it comes to creating content for your blog.
1. Offer Helpful Information About Niche Topics
Don't just create content to rank for the keywords on your keyword list. You should write blog posts that offer value for your readers. In addition, provide actionable advice and address common pain points. Go beyond surface-level content and use your own expertise to write your content.
For a niche like home brewing beer, provide guides to help beginners get started. Explain proper equipment and ingredients that home brewers need and where they can get them. Lastly, share your own brewing techniques and recipes.
2. Establish Yourself as an Expert
Become a trusted source of knowledge to establish authority in your niche. Share lessons that you have learned and expert tips based on your experience. Feature interviews with top creators in the industry, write guest blog posts, go on relevant podcasts, and do video interviews with other relevant niche website owners.
Curate some of the most relevant and helpful information in your niche and link to high-quality resources. Answer specific questions thoroughly and give your readers the knowledge they can't get elsewhere.
3. Optimize Content for SEO
Use your focus keywords appropriately and focus on following on-page SEO best practices. Make pages easy to scan with clear headers and formatting. Include meta descriptions for all of your blog posts and your pages.
Follow an editorial calendar aligned to your keyword research and trends in your niche. Link internally between related content to make sure your content is comprehensive. Your authority comes through providing the best content.
4. Engage Your Community
Encourage comments and user-generated content to stay connected with your audience. Ask for suggestions on future topics and use customer questions to come up with content ideas. Focus on building relationships with your audience by providing value constantly.
The most popular niche websites succeed by building a community through social media and email.
Conclusion
There is great potential with niche websites to build a thriving community and business around a focused interest and audience. Just make sure to pick a niche you enjoy and are committed to for the long term.