75 Profitable Affiliate Marketing Niches
As someone who has built multiple successful affiliate niche websites and had plenty of failures as well, your niche is extremely important. I've learned how important it is to target the right niche. Choosing a profitable niche with strong affiliate marketing offers is one of the keys to earning great commissions over the long-term. In this post, I'll share my experience on niche affiliate marketing to help you find success. I'll also be listing 75 large niches you can choose along with 375 additional small niches.
What is an Affiliate Marketing Niche?
An affiliate marketing niche refers to a focused market or audience that you target with your website or content. For example, some popular large niches include health and fitness, pets, recipes, home improvement, and more. Small niches can include yoga, dog food, italian recipes,
Within your niche, you promote affiliate products or services relevant to that audience. For a hiking niche, you could promote hiking gear affiliate products. Or for a niche in marketing, you would promote keyword research tools, CRM tools, and related affiliate programs.
10 Examples of Niche Websites Video
5 Benefits of Choosing a Niche for Affiliate Marketing
1. Highly Targeted and Personalized Content
Focusing on a niche allows you to create content and recommendations that are highly tailored to that specific audience. You can provide in-depth value on the topics that matter most to your niche, which helps build trust and establish authority. The more dialed in your content is, the more readers will engage and convert.
---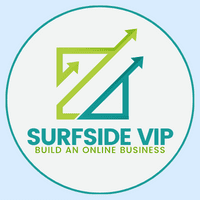 Join Surfside VIP today for only $2.99/month! Learn how to create a successful online business. Watch me build my websites and my YouTube channel to 500,000+ views per month and get all of my strategies.
---
2. Create Better Solutions For Your Audience
When you deeply understand the challenges and needs of a well-defined audience, you can create better solutions for them. For example, niche sites can recommend the ideal products, tutorials, or resources that specifically solve their audience's problems. This level of personalization establishes your expertise.
3. Offer Relevant Affiliate Marketing Offers to Your Niche Audience
A niche makes it easier to identify and promote affiliate offers that are highly relevant to your audience. Readers are much more likely to purchase when presented with affiliate products, services or deals that closely match their interests and needs. Catering your affiliate strategy to your niche results in higher conversions.
4. Less Competition in a Niche
A niche site faces much less direct competition compared to a general, broad website. Standing out is easier when you are a specialized authority on a focused topic. Additionally, search engine optimization becomes more achievable when targeting niche keyword phrases with lower competition.
5. Higher Conversion Rates
When visitors land on a website that provides extremely relevant content and offers to them, they are more likely to convert. A niche site tailored to its audience provides a highly targeted experience that boosts engagement and motivates purchases through affiliate links. Conversion rates benefit significantly from niche focus.
75 Large Affiliate Niches and 375 Small Affiliate Niches
1. Fitness and Weight Loss
Weight lifting
HIIT workouts
Yoga
Pilates
Running
Fitness is a hugely popular niche with an audience looking to get in shape and lose weight, making it ideal for promoting supplements, equipment, programs, and apparel.
2. Beauty and Skincare
Organic skincare
Anti-aging products
Makeup tutorials
Hair care
Fragrances
Beauty and skincare represents a massive market constantly searching for new products and tutorials, allowing affiliate marketers to tap into sales of makeup, cosmetics, haircare, and fragrances.
3. Pet Care and Training
Cat care
Dog training
Exotic pets
Pet toys
Pet food
Pet owners are highly engaged in caring for their pets, driving demand for affiliate opportunities in pet food, toys, training, medicine, and specialty products for cats, dogs, and exotic animals.
4. Home Decor and Interior Design
Living room decor
Boho decor
Home office
Outdoor furniture and decor
Smart home devices
Home decor is an influential niche where engaged audiences look to affiliate sites for inspiration and product ideas to design living rooms, offices, outdoor spaces, and more unique living environments.
5. Cooking and Recipes
Instant Pot
Air fryers
Vegan recipes
Desserts
Meal prep
Cooking remains a popular and lucrative niche where engaged foodies and home cooks drive sales of kitchen appliances, cookbooks, ingredients, and more for Cuisines like vegan and dessert recipes.
6. Arts and Crafts
Sewing
Knitting
Scrapbooking
Painting
Resin crafts
Creative hobbies like sewing, knitting, painting, and scrapbooking represent a shareable niche where how-tos, product reviews, and craft affiliate programs resonate with audiences.
7. Photography and Videography
Portrait photography
Wildlife photography
Wedding photography
Photo editing
Video editing
Photography affiliates can tap into never-ending demand for better images and video by promoting cameras, software, photography tips, editing tools, and more.
8. Travel and Adventure
RV travel
Luxury travel
Budget backpacking
Safaris
Travel tips
The huge travel industry provides myriad affiliate opportunities to target audiences planning vacations, outdoor adventures, RV trips, and budget backpacking excursions.
9. Personal Finance and Investing
Budgeting
Debt payoff
Retirement planning
Stocks
Real estate investing
Savvy affiliate marketers can provide recommendations on money topics like budgeting, paying off debt, investing, retirement planning, and building wealth for motivated audiences.
10. Software and Technology
VPNs
Cybersecurity
Web hosting
Email marketing
Graphic design tools
Technology is a constant driver of affiliate promotions for innovations in software, apps, gadgets, cybersecurity, web hosting, and the fast-growing SaaS ecosystem.
11. Home Improvement and DIY
Tiling
Woodworking
Lawn care
Power tools
Painting
Home improvement represents a major affiliate opportunity with engaged homeowners searching for products and advice on DIY projects like tiling, woodworking, lawn care, tools, and painting.
12. Music Production and Equipment
MIDI keyboards
Studio headphones
Digital audio workstations
Guitar effects
Music software
The music equipment niche allows affiliates to tap into the huge global music industry by promoting gear like MIDI keyboards, headphones, software, guitars, and recording equipment.
13. Sports Gear and Equipment
Golf
Tennis
Running shoes
Team sports
Hunting/fishing gear
Sports is a passionate niche where affiliates can meet demand for equipment in popular activities like golf, tennis, running, team sports, hunting, fishing and more.
14. Baby Care and Parenting
Strollers
Formula
Clothing
Nursery ideas
Toys
New parents spend heavily on essential baby items like strollers, formula, clothing, nursery furniture, toys, and more.
15. Fashion and Clothing
Plus size fashion
Sustainable fashion
Accessories
Jewelry
Watches
Apparel represents a perpetual opportunity for affiliates promoting online fashion in segments like plus-size, sustainable, jewelry, watches, and accessories.
16. Jewelry and Accessories
Engagement rings
Pearls
Handbags
Sunglasses
Hats
Jewelry remains a lucrative affiliate niche where timeless products like rings, pearls, handbags, sunglasses, and hats drive steady conversion rates and appeal to gift-giving audiences.
17. Gardening and Landscaping
Vegetable gardening
Lawn care
Garden tools
Hydroponics
Potting soil
The gardening and landscaping niche provides seasonal and evergreen affiliate opportunities around yard tools, hydroponics, soil, vegetable growing, and lawn care information.
18. Self-Help and Mental Wellness
Cognitive Behavior Therapy
Mindfulness
Meditation
Life coaching
Journaling
Wellness affiliate promotions for books, podcasts, courses, and coaching resonate with massive audiences seeking personal growth through mindfulness, meditation, journaling, and more.
19. Health and Supplements
Multivitamins
Protein powder
Probiotics
Pre-workout
CBD oil
Affiliates can profit from endless customer demand for products promoting health and wellbeing like vitamins, CBD oil, protein powder, probiotics, pre-workout formulas, and nutraceuticals.
20. Automotive Accessories
Car audio
Phone holders
Seat covers
Exterior accessories
Cleaning products
Aftermarket auto parts and accessories like audio, phone holders, covers, exterior upgrades, and cleaning kits
21. Collectibles
Rare coins
eBay selling
Appraisals
Stamp collecting
Comic books
Collecting remains a popular hobby and lucrative niche for affiliates promoting rare coins, appraisals, eBay selling tactics, stamps, comics, and more to engaged collectors willing to spend.
22. Toys and Games
Educational toys
Board games
Baby toys
Outdoor games
Party games
Parents and gift-givers drive massive demand for educational toys, board games, outdoor games, baby toys, and party games creating an evergreen affiliate opportunity.
23. Electronics and Gadgets
Drones
Smart watches
Speakers
VR headsets
Home electronics
Technology moves fast allowing affiliates to continuously promote gadgets like drones, smart watches, speakers, VR, home electronics and the latest innovations.
24. Books and Reading
E-readers
Audiobooks
Book genres
Book clubs
Book subscriptions
Books and reading represent a stable niche where engaged readers subscribe to book clubs, use e-readers, listen to audiobooks, and purchase genres like sci-fi and mysteries.
25. Party Planning and Events
Event rentals
Invitations
Entertainment
Favors
Decorations
Party planning is a social niche allowing creative affiliates to provide event ideas, recommend supplies, decorations, invitations, favors, and more for engagements, birthdays, holidays.
26. Education and Teaching Resources
Homeschooling
Educational games
Teachers pay teachers
Online degrees
Coding classes
Education is a wide open affiliate vertical where products for homeschooling, games, online degrees, coding classes, and resources for teachers provide extensive monetization potential.
27. Business and Marketing
Facebook ads
SEO
Email marketing
Analytics
Project management tools
Affiliates can promote must-have solutions for businesses and marketers like software, courses, tools, and services related to social media, email, SEO, analytics, and project management.
28. Eco-Friendly Living and Sustainability
Solar panels
Recycling
Reusable products
Green cleaning
Electric vehicles
Green living resonates with passionate audiences where affiliates can promote solar panels, electric vehicles, recycling services, reusable products, green cleaning initiatives and more.
29. Coffee, Tea and Beverages
Coffee makers
Loose leaf tea
Kombucha starters
Matcha powder
Coffee subscriptions
Coffee, tea, kombucha, matcha and beverage enthusiasts provide an active base for affiliate promotions of coffee makers, subscriptions, tea accessories, cocktail recipes, and kitchen gadgets.
30. Legal and Law Resources
LSAT prep
Legal forms
Attorney directories
Paralegal training
Legal software
The law and government niche offers opportunities to promote services and tools for LSAT prep, forms, lawyer directories, training, and legal software to an engaged audience.
31. Real Estate and Mortgages
Agent training
Investment properties
Home listings
Loans
Home inspection
Real estate offers extensive affiliate potential with engaged audiences seeking training, investment tips, listings, loan information, and home services.
32. Insurance and Services
Life insurance
Small business insurance
Auto insurance
Warranties
Rental insurance
Insurance is a must-have space where affiliates can promote policies for life, health, homeowners, auto, small business, and more to security-minded consumers.
33. Survivalism and Prepping
Food storage
Emergency kits
Survival gear
Off-grid living
Homesteading
Outdoor enthusiasts drive a niche for survival gear, emergency kits, off-grid living, homesteading, and disaster preparedness products.
34. Hunting and Fishing Gear
Bow hunting
Ice fishing
Guns
Ammunition
Optics
Hunting and fishing represent a passionate niche where affiliates can target audiences looking for equipment like guns, bows, ammunition, ice fishing kits, optics, and accessories.
35. Cycling and Biking
Road bikes
Helmets
Bike components
Indoor trainers
E-bikes
Biking is a fast-growing outdoor activity creating affiliate opportunities in road bikes, helmets, components, indoor trainers, e-bikes, and gear for enthusiasts.
36. Motorcycles and ATVs
Dirt bikes
Motorcycle parts
Trailers
Safety courses
Custom builds
Motorcycle and off-roading fans provide a niche to serve with parts, customized builds, trailers, safety courses, apparel, and more.
37. Boating and Sailing
Pontoon boats
Kayaks
Paddleboards
Marine electronics
Anchor and docking
Boating represents a large niche for affiliates to target audiences seeking pontoon boats, kayaks, paddleboards, electronics, safety courses, maintenance services, and gear.
38. Aviation and Drones
Flight training
RC planes
FPV goggles
Aviation headsets
Aerial photography
Flight training, RC planes, FPV goggles, aerial photography drones, aviation headsets, and pilot gear represent potential affiliate opportunities for this engaged niche of flying enthusiasts.
39. Knitting and Sewing
Sewing machines
Quilting
Embroidery
Knitting patterns
Sewing patterns
Crafters drive steady demand for sewing machines, quilting tools, knitting patterns, embroidery materials, sewing patterns, and accessories in this creative niche.
40. Woodworking
Lathes
CNC machines
Wood finishes
Woodworking plans
Furniture building
Woodworking appeals to hobbyist makers and DIYers looking for tools, plans, lumber, lathes, CNC machines, finishes, and furniture building supplies, offering diverse affiliate potential.
41. Farming and Agriculture
Tractors
Gardening tools
Livestock feed
Homesteading
Hydroponics
Farming represents an extensive niche where engaged growers and homesteaders seek equipment like tractors, gardening tools, livestock feed, hydroponics systems, and outdoor supplies.
42. Chickens and Beekeeping
Chicken coops
Honey extraction
Queen rearing
Hive tools
Beekeeping suits
Raising chickens and beekeeping appeal to passionate hobby farmers looking for coops, honey extraction tools, hive equipment, queen rearing kits, protective gear, and specialty supplies.
43. Local Services
Plumbing
Lawn care
HVAC
Restaurants
Events
Local services offer geo-targeted affiliate opportunities to promote businesses like plumbing, lawn care, HVAC, restaurants, events, storage, classes, and more in your city or region.
44. Weddings and Proposals
Dresses
Invitations
Rings
Videography
Venues
Major life events like weddings provide an emotional niche to recommend dresses, rings, videography, invitations, venues, gifts, and wedding services to engaged audiences.
45. Senior Health and Lifestyle
Assisted living
Medical alerts
Senior Travel
Brain games
Hearing aids
The large senior audience seeks recommendations on assisted living, travel, medical alerts, brain health, hearing aids, and products that improve life, health, and mobility, presenting lucrative affiliate potential.
46. Men's Grooming and Style
Shaving
Hair loss
Watches
Grooming kits
Cologne
Men's shopping habits drive a steady niche for affiliates to promote shaving, hair loss treatments, watches, cologne, grooming kits, and fashion that helps guys look and feel their best.
47. Tattoos and Alternative Style
Tattoo machines
Ink
Piercings
Gothic clothing
Tattoo designs
Tattoo art and alternative fashion resonate with niche audiences that spend on machines, ink, designs, piercings, gothic wear, jewelry, and more.
48. Camping Gear and Accessories
Tents
RV accessories
Stoves
Coolers
Knives
Campers and outdoor enthusiasts provide a strong niche for affiliates to recommend tents, RV gear, stoves, coolers, knives, optics, survival tools, and seasonal accessories for adventure seekers.
49. Computer Gaming and Esports
Gaming PCs
Keyboards
Chairs
Streaming equipment
Gaming laptops
Gaming enthusiasts drive relentless demand for PCs, laptops, keyboards, chairs, headsets, streaming equipment, and accessories to power first-person gameplay and esports entertainment.
50. Wine, Beer and Spirits
Wine clubs
Home brewing
Cocktail recipes
Bartending tools
Liquor
Alcohol represents lucrative affiliate opportunities in wine clubs, home brewing kits, cocktail recipes, bartending tools, glassware, and liquor recommendations for engaged audiences.
51. Pets and Animals
Dog breeds
Cat breeds
Pet adoption
Veterinary care
Pet insurance
Pets represent a massive opportunity covering all pet types, supplies, veterinary services, breeds, rescues, food, medicine, insurance and more.
52. Home and Kitchen
Cookware
Appliances
Furniture
Kitchen storage
Dinnerware
Kitchenwares like cookware, small appliances, furniture, organization, and dinnerware drive steady affiliate sales from audiences looking to upgrade their home's heart.
53. Toys and Games
Educational toys
Outdoor toys
Board games
Baby toys
STEM toys
Fun and developmental toys for all ages like educational games, STEM, outdoor play, board games, and baby toys provide year-round affiliate potential as popular gifts and family purchases.
54. Arts and Crafts
Scrapbooking
Sewing machines
Cricut machines
Needle arts
Resin crafting
Creative activities provide extensive affiliate opportunities in scrapbooking, sewing machines, Cricut cutting, needlecrafts, resin crafting, and supplies for crafters and DIYers.
55. Outdoor Recreation
Hiking
Fishing
Hunting
Camping
Kayaking
The outdoors offers a passionate niche where engaged audiences spend on hiking, fishing, hunting, camping, kayaking, and gear for adventure seekers.
56. Health and Wellness
Supplements
Fitness equipment
Yoga gear
Workout apparel
Essential oils
Wellness appeals to audiences pursuing fit lifestyles with supplements, equipment, apparel, essential oils, and items supporting health goals like yoga, exercise, and nutrition.
57. Beauty and Grooming
Makeup
Skincare
Hair products
Nail care
Fragrance
Beauty and cosmetics provide endless affiliate potential with engaged shoppers purchasing makeup, skincare, haircare, fragrances, oral care, and products that enhance their look and confidence.
58. Baby and Kids
Strollers
Car seats
Feeding supplies
Diapering
Clothing
New parents spend heavily on baby gear like strollers, car seats, clothing, feeding supplies, monitors, toys, nursery items, and parenting aids.
59. Shoes and Clothing
Athletic shoes
Heels
Handbags
Sunglasses
Jewelry
Fashion and apparel represent a perpetual affiliate opportunity to target audiences seeking athletic shoes, heels, jewelry, handbags, sunglasses, accessories, and clothing for style.
60. Jewelry
Engagement rings
Necklaces
Earrings
Bracelets
Pearls
Jewelry remains an evergreen affiliate niche where timeless pieces like rings, necklaces, bracelets, earrings, pearls, and watches resonate as gifts for engagements, weddings, birthdays, and holidays.
61. Home Improvement
Storage solutions
Smart home
Power tools
Lawn and garden
Lighting
Homeowners drive a steady market for DIY tools, smart devices, storage, outdoor living products, and home upgrade guidance.
62. Sports and Fitness
Equipment
Apparel
Team sports
Individual sports
Trackers
Sports represent a passionate niche where engaged fans and athletes spend on equipment, team merchandise, trackers, apparel, and gear for popular activities.
63. Automotive
Electronics
Tires
Parts
Accessories
Car care
Car owners provide extensive affiliate opportunities for electronics, tires, parts, accessories, and maintenance products as they invest in their vehicles.
64. Education and Books
Test prep
Textbooks
Audiobooks
E-readers
Children's books
Education sees constant demand for test prep, textbooks, audiobooks, e-readers, and children's learning resources, allowing affiliates to tap into the multi-billion dollar publishing and e-learning sectors.
65. Photography and Video
Cameras
Lenses
Lighting
Editing software
Accessories
Photography and videography enthusiasts drive sales of cameras, lenses, lighting, editing tools, and accessories.
66. Arts and Music
Instruments
Recording equipment
Sheet music
Music lessons
Production tools
Creative audiences provide affiliates with opportunities in instruments, recording equipment, sheet music, lessons, and production tools for musicians, singers, composers and more.
67. Collectibles
Coins
Stamps
Trading cards
Figurines
Antiques
Collecting remains a popular hobby where focused buyers seek rare coins, stamps, cards, figurines, antiques and more.
68. Business and Money
Accounting
HR software
Tax preparation
Business loans
Payment processing
B2B audiences require solutions for accounting, HR, tax prep, loans, payment processing, and running operations efficiently, supporting a massive global financial services market.
69. Gift Ideas
Gift baskets
Personalized gifts
Greeting cards
Experience gifts
Subscriptions
Gift-giving for birthdays, holidays, weddings, and events represents a perpetual affiliate opportunity in baskets, personalized items, cards, experiences, and creative ideas for all ages.
70. Travel
Luggage
Airfare
Hotels
Tours
Cruises
Travelers provide extensive affiliate potential thanks to steady demand for luggage, airfare deals, hotel booking, tours, cruises, adventure, and gear that enhances worldwide experiences.
71. Events and Weddings
Invitations
Attire
Gifts
Decor
Venues
Major life events drive niche markets for wedding, engagement, anniversary, and party-related affiliate promotions around invitations, attire, gifts, decor, photography, and planning.
72. Food and Groceries
Coffee
Chocolate
Spices
Specialty foods
Wine clubs
Foodies and specialty diets create niches for coffee, chocolate, wine clubs, spices, subscriptions, clubs, and monthly products from food and beverage brands.
73. Subscription Boxes
Beauty
Snacks
Toys
Pet products
Fitness
Subscription boxes appeal to recurring deliveries of niche products like beauty, snacks, toys, fitness items, pet products, allowing creative affiliates recurring commissions.
74. Local Services
Home Services
Restaurants
Storage
Classes
Cleaning
Local businesses require steady promotion of services like cleaning, restaurants, venues, events, classes, storage options, trades, pet care, and more within their community.
75. Insurance
Health insurance
Life insurance
Home insurance
Auto insurance
Pet insurance
Insurance sees constant demand from consumers and businesses seeking policies covering health, life, homeowners, automotive, pets, liability, and asset protection.
Affiliate Marketing Niches: What to Look For
When evaluating potential niches, look for markets that have these characteristics:
Find a Niche With a Large Passionate Audience
You want to find a niche that has a passionate audience that spends money on relevant products/services. One thing to look for is whether or not there are other popular niche websites, large Facebook groups, popular subreddits, and other online communities. You can also see if there are popular podcasts and YouTube channels based on a specific niche.
Balance Between Search Volume and Relevancy With Your Niche
You want to find a niche that is broad enough to have high demand, but narrow enough to specialize in. For example, when I created brickpop.com, I chose the niche of educational toys because there are a lot of different categories and subtopics I can cover. There is a lot of search volume for toys and a lot of search volume for long-tail keywords as well.
Niche Affiliate Programs and Products
You want to choose a niche that has affiliate programs related to the niche that offer strong commissions. There are large niches that are purely informational and lack affiliate offers. You can do a few quick google searches and look through the top affiliate networks
Understand Your Competition
If you start a niche website, you will be competing with other relevant niche websites and large websites as well. Make sure you find a niche that doesn't have heavy saturation of competing affiliate sites already.
Choose a Niche Based On Your Interests and Experiences
You want to find an affiliate marketing niche that aligns with your own interests and experiences. I once started a niche website about Floor Jacks. I have no real interest in cars, automobiles, or floor jacks. Early on in the process, I knew that I would have no interest in this niche long-term, so I abandoned the project.
How to Choose a Profitable Affiliate Marketing Niche
Here is a step-by-step process for selecting a niche with profit potential:
1. Write Down Your Interests
Brainstorm a list of your hobbies, interests, and areas of expertise. You should use the list above and write down a list of 10 interests of yours.
2. Find Popular Interests
Research different niches related to your list using Google and Amazon. Look for popular products, popular websites, popular YouTube channels, and popular podcasts to see if the niche has a lot of demand.
3. Research Search Volume
Use Google Keyword Planner to estimate search volume for niche keywords. Look for 10,000+ searches/month for short-tail keywords and 1,000+ searches/month for long-tail keywords.
4. Focus on The Long-Term Strategy For Your Niche
Evaluate the long-term business potential for each niche. Choose one aligned with your goals.
Conclusion
Choosing the right niche is critical for affiliate marketing success. Choose a profitable niche that aligns with your passions and has strong commercial potential. Use the criteria outlined in this post to evaluate niches and select one to focus on. With time and effort, you can build a successful niche website yourself. It all starts with the topic you are focused on.