Search Engine Marketing Ads and Top Platforms
If someone reaches out to me asking what types of ads they should run, I generally recommend Search Engine Marketing ads first. They are the only ad type that allows you to reach people when they are searching for something. For example, I used to work for a travel company where we would target the keyword "Beach Vacation Packages" and send them directly to a page with a variety of beach vacation packages. I work for a company that sells golf clubs and when people search for "Golf Drivers", we have search ads and shopping ads in the search results that direct them to the golf driver's product category page and specific product pages. These ads convert really well for my clients and for plenty of businesses. Whether you sell insurance or shoes, you should test SEM ads.
Search Engine Marketing Ads Video
I want to give you some insights into the different types of Search Engine Marketing ads and platforms that advertisers can take advantage of. Since there aren't a lot of popular search engines, there actually aren't that many options. However, SEM ads tend to perform very well because you can reach customers as they search. In addition, I go over some of the different Search Engine Marketing platforms that advertisers should test. The video below is a great starting point for SEM beginners and you can also watch it on my YouTube channel.

Search Engine Marketing Ad Types
When running search engine marketing campaigns, there are a variety of ad formats and options to choose from. Some of the main ad types include:
---
Join Surfside Niche today and learn how to create a successful niche website! Watch me build my websites and my YouTube channel to 1,000,000+ views per month. Join and build with me and hundreds of other creators.
---
1. Google Search Ads
The most common SEM ad, Google Search ads appear at the top and bottom of Google search engine results pages (SERPs). Search ads include a headline, description lines, and a Final URL. You can add assets (extensions) like sitelinks, callouts, location, etc. Search campaigns target keywords that users search for on Google.com and other Search Network sites. You only pay when someone clicks your search ad.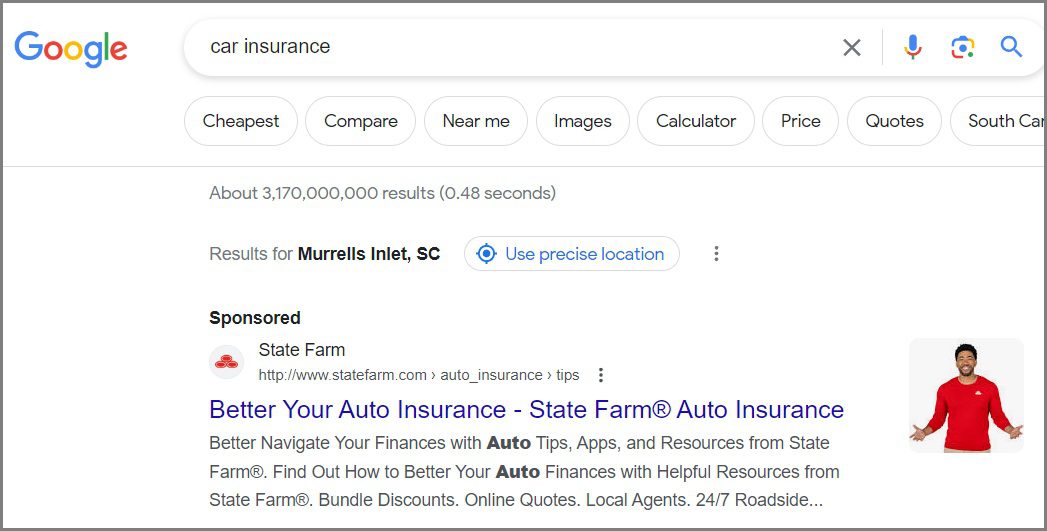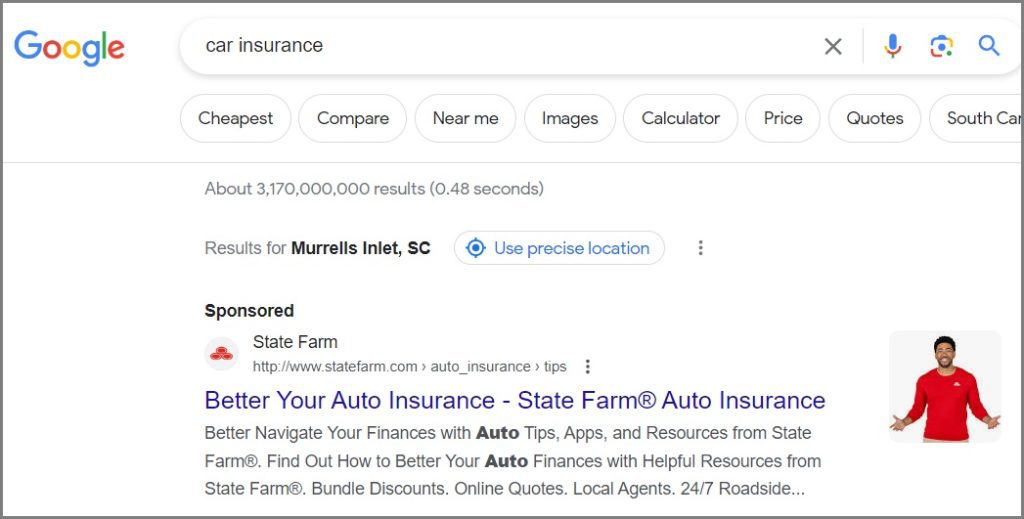 2. Google Shopping Ads
Google Shopping ads feature product images, prices, and merchant information. They help drive product discovery and purchases online. Advertisers upload their product catalog to Google Merchant Center. Google displays shopping ads for relevant user searches. Shoppers can easily browse products and prices before clicking through to your site.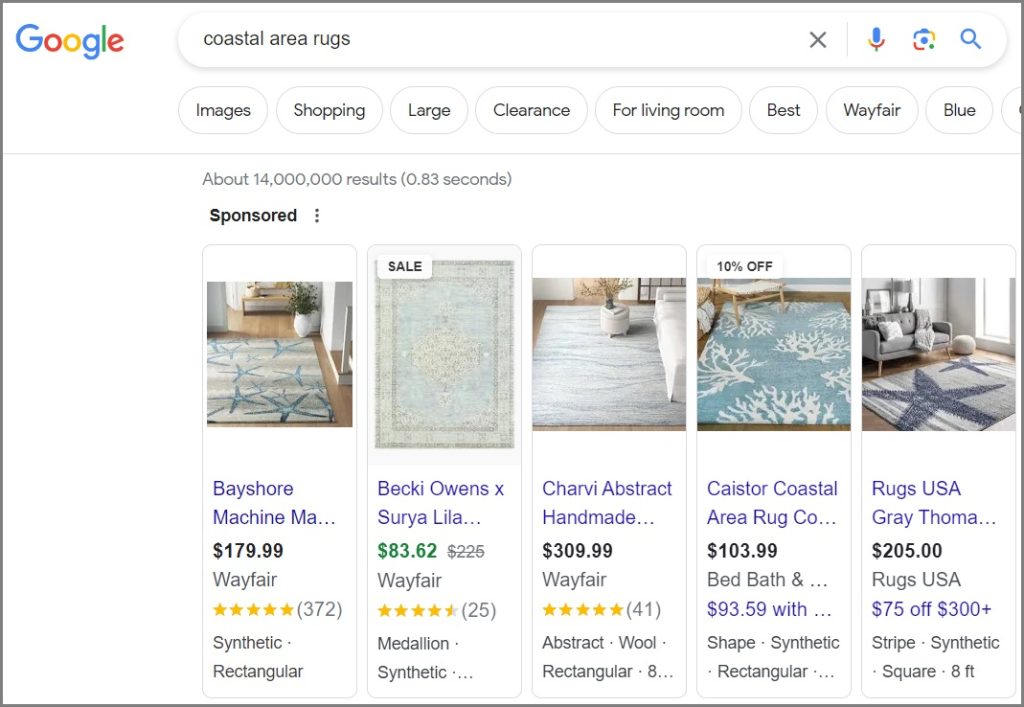 3. Microsoft Search Ads
Microsoft Advertising's responsive search ad format automatically tests different headlines, descriptions, and URLs to optimize performance. They combine the benefits of expanded text ads with machine learning. Responsive search ads can help improve clickthrough rates.
4. Microsoft Product Ads
Microsoft Product Ads allow advertisers to showcase multiple products together in one ad unit. Each product features an image, title, price, rating, and more. Product ads work well for advertisers with Ecommerce websites. You can target product ads based on detailed inventory data.
5. Pinterest Ads
Pinterest offers a variety of ad formats like Promoted Pins, Video Pins, and Shopping Ads. Advertisers can target Pinterest users based on keywords, which makes them an SEM ad format. Pinterest's visual nature lends itself well to certain niches like fashion, home decor, recipes, and more.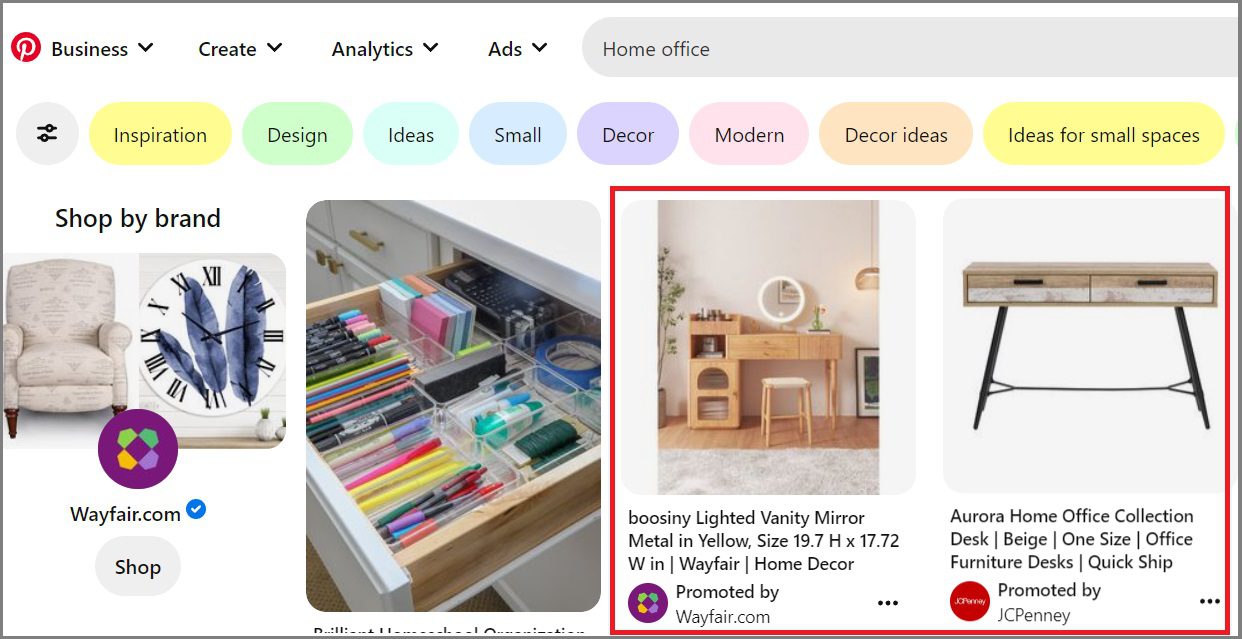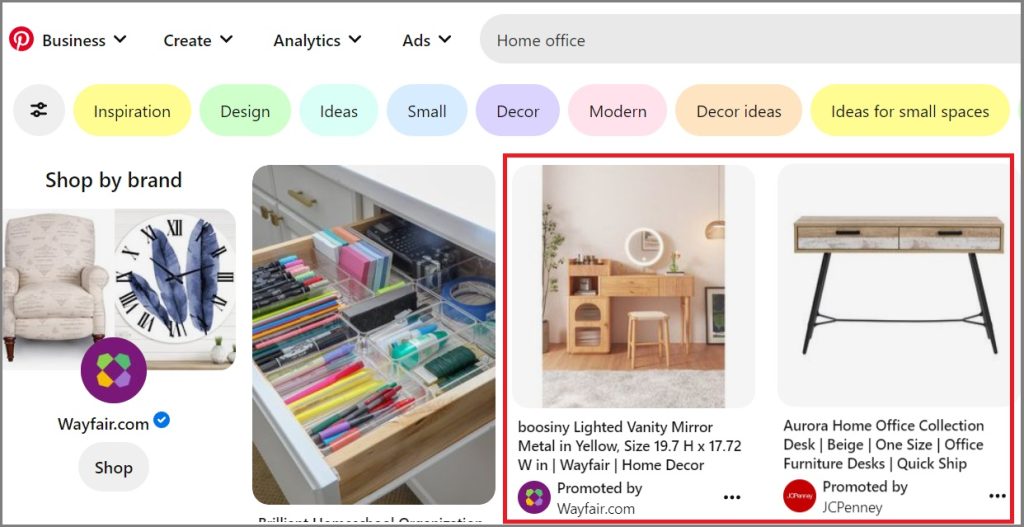 6. Amazon Sponsored Product Ads
Amazon Sponsored Product Ads promote individual product listings on Amazon's site and app. They help increase product visibility and drive conversions among Amazon's large base of shoppers. Brands bid on keywords and product targets. Amazon displays text, image, and video ads across its properties.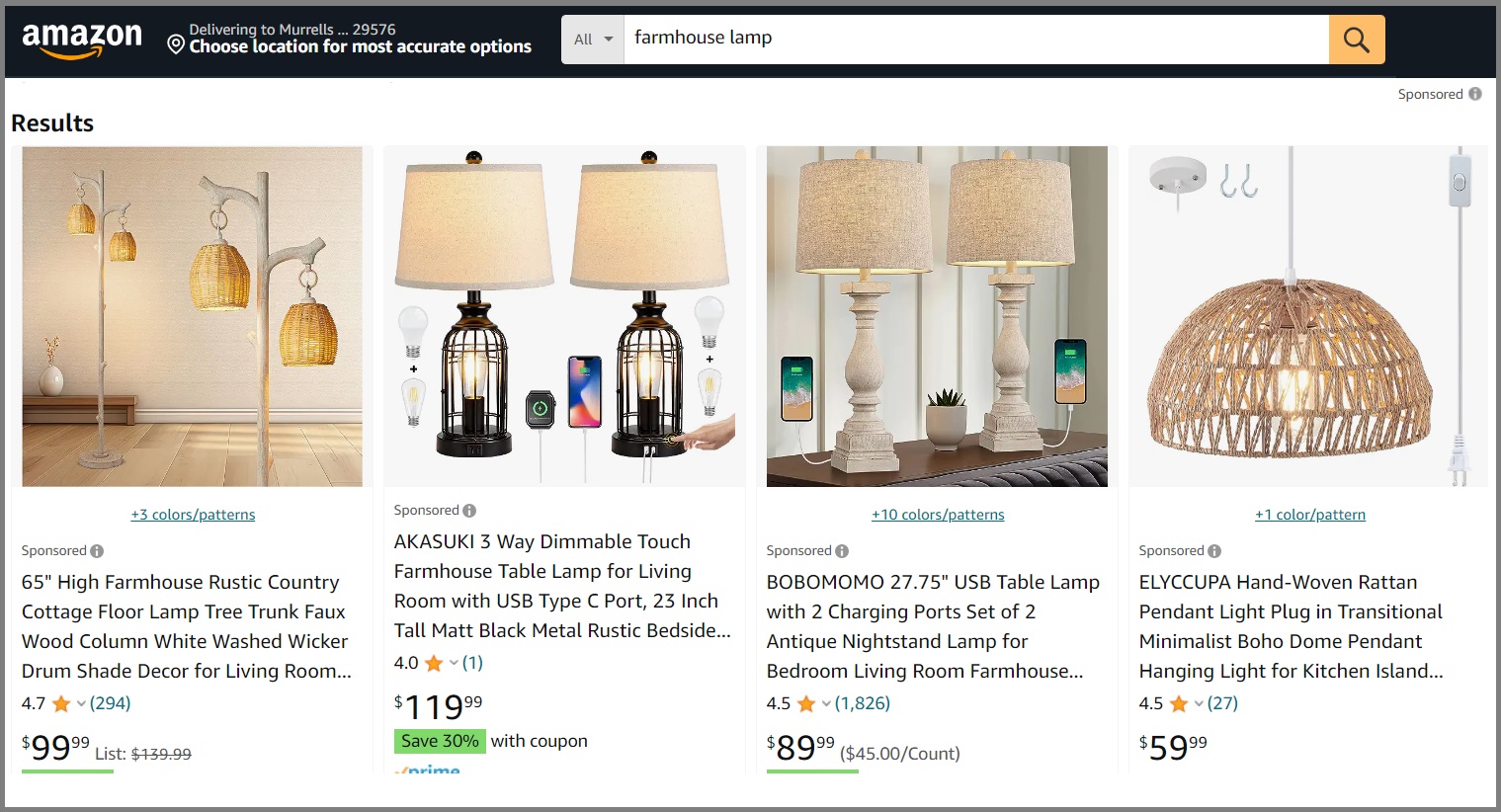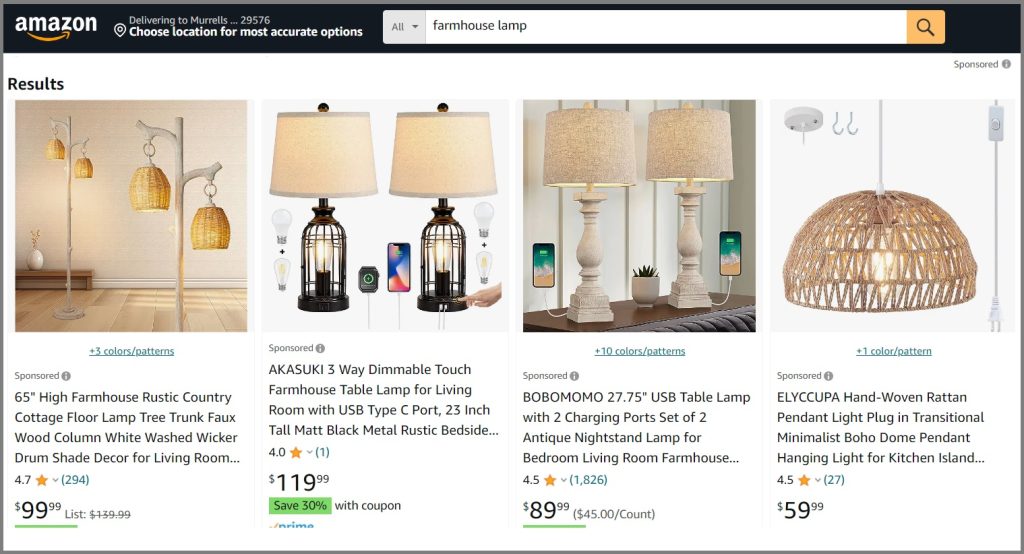 4 Search Engine Marketing Platforms
1. Google Ads
What is Google Ads?
Google Ads is Google's advertising platform that allows businesses to run paid ads across Google search, display, video, shopping, and mobile apps. Advertisers can create text ads, image ads, video ads, and shopping ads to promote their products, services, and brand. However, only the text and shopping ad formats would be considered SEM ads.
Why Test Google Ads?
With Google's enormous reach, advertisers can drive massive visibility and traffic efficiently. Advanced targeting options like demographics, geography, intent, and placement allow you to hone in on your best audiences.
Who Should Use Google Ads?
Google Ads works for businesses large and small across every industry. Any company looking to drive website traffic, generate leads, increase brand awareness, and boost sales should test Google Ads.
2. Microsoft Advertising/Bing Ads
What is Microsoft Advertising?
Microsoft Advertising allows you to run sponsored ads on Bing, Yahoo, Outlook, MSN, and other Microsoft partner sites. You can create search, display, and product ads to engage Microsoft audiences. Their search ads and shopping ads are SEM ad formats.
Why Test Microsoft Advertising?
While smaller than Google, Microsoft still provides a huge reach and has plenty of search volume for advertisers. It's ideal for B2B brands looking to connect with professional searchers, Ecommerce websites that want to drive sales, and even service brands who want to drive leads. It is one of the best Search Engine Marketing platforms for advertisers.
Who Should Use Microsoft Advertising?
Microsoft Advertising suits B2B product and service providers who want to reach business decision-makers by searching Bing and industry publications. Useful for IT, software, manufacturing, and professional services.
3. Amazon Advertising
What is Amazon Advertising?
Amazon Advertising helps brands promote their products through SEM ads on Amazon search results. This targets buyers ready to purchase on Amazon. Amazon has a large search engine with customers who are actively searching for products. You can reach them as they are browsing types of products that you sell.
Why Test Amazon Advertising?
Amazon's buyers have a high purchase intent. People visit Amazon to purchase products, so you want to target those customers. Brands can get their products discovered and purchased by millions of users already on Amazon ready to buy. I have worked with a company that sells rugs and we have had a lot of success selling their rugs and amplifying products. The best part is that highly-rated products will generate even more organic sales in the long run.
Who Should Use Amazon Advertising?
Any brand selling products on Amazon should test sponsored ads. It provides visibility when shoppers are searching for what you sell. Amazon Advertising is one of the best SEM options for consumer product companies.
4. Pinterest Ads
What is Pinterest Ads?
Pinterest Ads allow you to promote Pins as sponsored content to Pinterest's audience. Your Pins get increased visibility in search results and user feeds. Ads look like Pinterest pins and there a variety of ad formats that advertisers can test.
Why Test Pinterest Ads?
Pinterest users are there to browse and get inspired. Promoted Pins help lifestyle brands inspire consumers with eye-catching visual content. Rather than running standard text ads, you can actually use an image and drive traffic to a relevant landing page. For example, I could use my website Beachfrontdecor.com and send customers who are searching for coastal bedding to my coastal bedding product category page, leading to conversions.
Who Should Use Pinterest Ads?
Pinterest Ads work extremely well for fashion, beauty, home decor, recipes, travel, and visual arts brands looking to creatively showcase their brand. There are plenty of businesses that should test Pinterest Ads. I have had a lot of success creating travel ads on Pinterest and home decor ads on Pinterest.
Search Engine Marketing Video Playlist
If you want more information on SEM, you can watch the videos on my YouTube Playlist below or on YouTube. I give you some information about how to get started with Search Engine Marketing as well as strategies and best practices.
Subscribe To The Surfside PPC YouTube Channel
9 Search Engine Marketing Basics to Know
Search Engine Marketing Ads and Platforms - SEM Ad Examples and Top SEM Platforms
Search Engine Marketing (SEM): An Overview for Beginners
Free Google Ads Course 2023 - Complete Step-By-Step Google AdWords Tutorial
Google Ads Tutorial 2023 - Beginners Guide to Using Google Ads (AdWords)
Google Search Ads Tutorial 2023 - How to Create Search Campaigns with Google AdWords
Google Keyword Planner Tutorial for 2022
Google Ads Dynamic Search Ads Tutorial 2022 - Targets, How to Create, and Examples
Google Ads Keyword Research Tutorial for 2022
Conclusion
Now that you know all of the main Search Engine Marketing ads that you can run, you can get started for your brand. Google Ads is the easiest channel to get started with. You can watch my tutorial above if you want to know how to create a search campaign. The main thing you want to do is follow all of the Search Engine Marketing basics so you can get started on the right foot. Then, test different SEM channels and different SEM ads to see what drives the best results for you.
Over the years, I have had a lot of success with Google Ads and Microsoft/Bing Ads. They are great channels when you want to target customers who are searching for your products. In addition, Pinterest Ads and Amazon Advertising are great channels for Ecommerce websites. You can sell more products and drive more conversions with SEM.