How Long Until My Google Ads Appear?
If you've just created a Google Ads (AdWords) campaign, you are probably curious about how long it takes for your ads to show. Most of the advertisements in a new Google Ads campaign will be reviewed and eligible to appear within 1 day. Many times, your ads will appear within an hour, especially for search campaigns. The review time for Google Ads starts the moment you launch your campaign and ads are eligible to appear within 48 hours.
Sometimes, your video ads and display ads will take longer, especially if you are a new advertiser. However, your ads should all appear within 2 days in the SERPs, on YouTube, on Apps, or on websites. Google will automatically approve your ads, but sometimes they will need a manual check before they go live.
What If My Ads Are Not Appearing?
You can contact Google Ads directly if your ads are not showing up in the SERPs or anywhere else. If your ads haven't appeared within 48 hours, they may have been disapproved or they may still be in the approval process. Sometimes, sensitive niches require longer reviews, especially if you are creating your first campaign.
---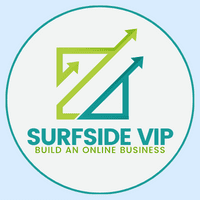 Join Surfside VIP today for only $2.99/month! Learn how to create a successful online business. Watch me build my websites and my YouTube channel to 500,000+ views per month and get all of my strategies.
---