Google Ads Smart Display Campaigns Guide for 2020
Are you running Google Display Ads? It can be very complicated when you are just getting started. There are different targeting methods, ad types, bidding strategies, and display campaign strategies.
Smart Display campaigns make it much easier to target potential customers. You can run a successful Google Display Network ads campaign without having to test every type of audience. If you are considering expanding your targeting to Remarketing audiences and beyond, consider Smart Display campaigns. You can start by watching our video tutorial below or by watching it directly on YouTube.
Google Smart Display Ads Tutorial
---
What Are Smart Display Campaigns?
Google Ads Smart Display Campaigns allow advertisers to take advantage of Google's data and insights to reach their ideal customer. Bidding and targeting are automated, and responsive display ads are used to make the process of campaign creation and management much easier for an advertiser. You can expand your reach using Remarketing audiences and beyond Remarketing in order to reach high-quality potential customers across the Google Display Network.
---
Join Surfside Niche today and learn how to create a successful niche website! Watch me build my websites and my YouTube channel to 1,000,000+ views per month. Join and build with me and hundreds of other creators.
---
Google Ads mentions specifically that your smart display campaign will be optimized with automated bidding, automated targeting, and automated ad creation.
How to Set-Up Smart Display Campaigns
Below, I will go through the step-by-step process you need to follow to create Smart Display Ads in your Google Ads account.
1. Create a New Campaign
First, go to your Google Ads account, go to the campaign screen, and click on the plus sign to create a new campaign.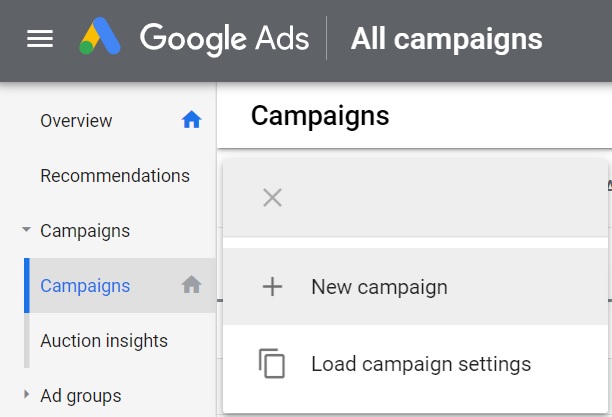 ---
2. Choose a Goal for your Campaign – Preferably Sales or Leads
I recommend using the Sales or Leads goal at this point, depending on the conversion you are optimizing for. Ecommerce websites should focus on Sales while Leads will work for a lot of other businesses.
---
3. Select the Display Campaign Type
You will need to select the Display Campaign type in order to run Smart Display Ads.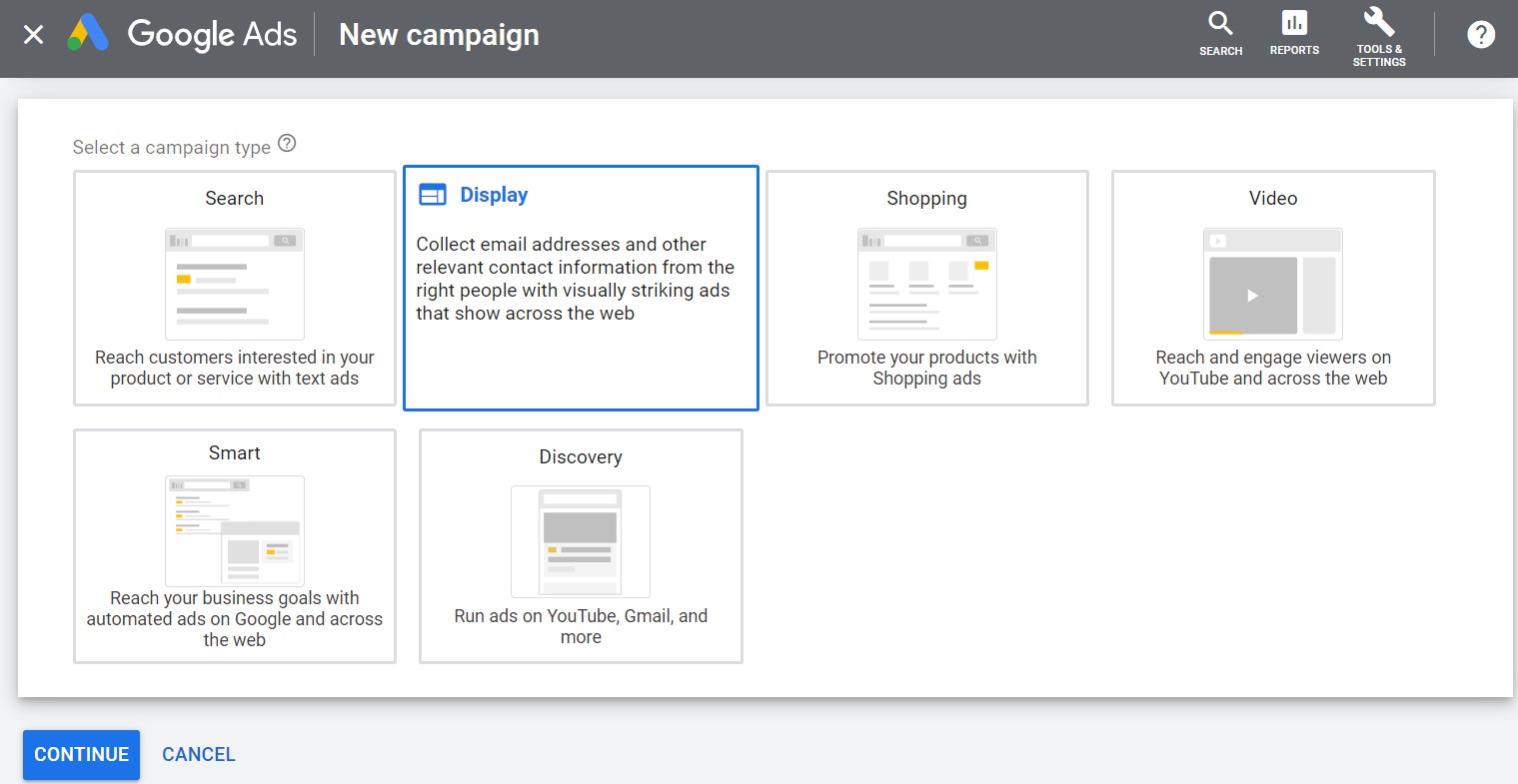 ---
4. Choose the Campaign Subtype Smart Display Campaign – Enter Website – Click Continue
Under the Display campaign subtype, you want to choose Smart Display Campaign at this step. Your other options are Standard Display Campaign and Gmail Ads, but you don't want to select those.
Since Google Ads will use your website for your targeting, you want to enter your website before you continue to the next step.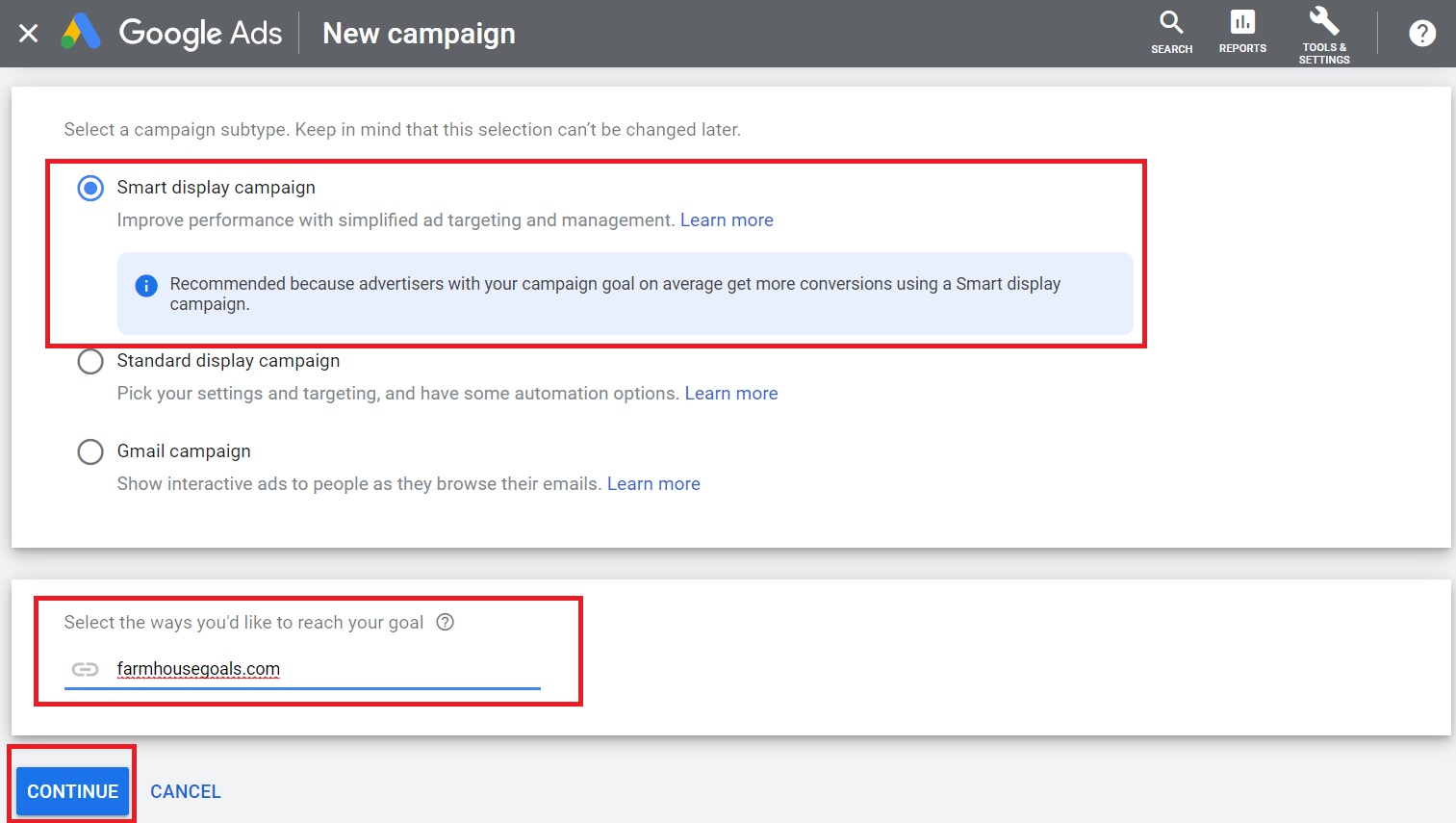 ---
5. Name Your Campaign
Next, you can name your campaign something descriptive or something that describes a promotion.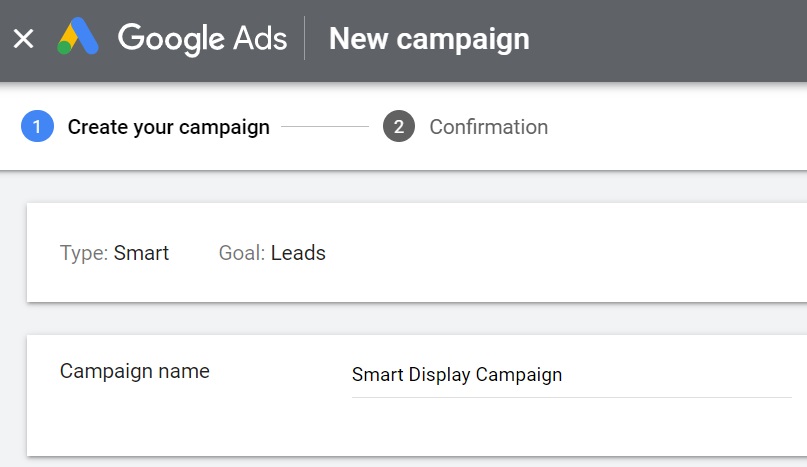 ---
6. Set Your Language Targeting and Location Targeting
You want to reach users based on the languages they speak first and foremost. Next, you want to make sure you are using the best locations for your business.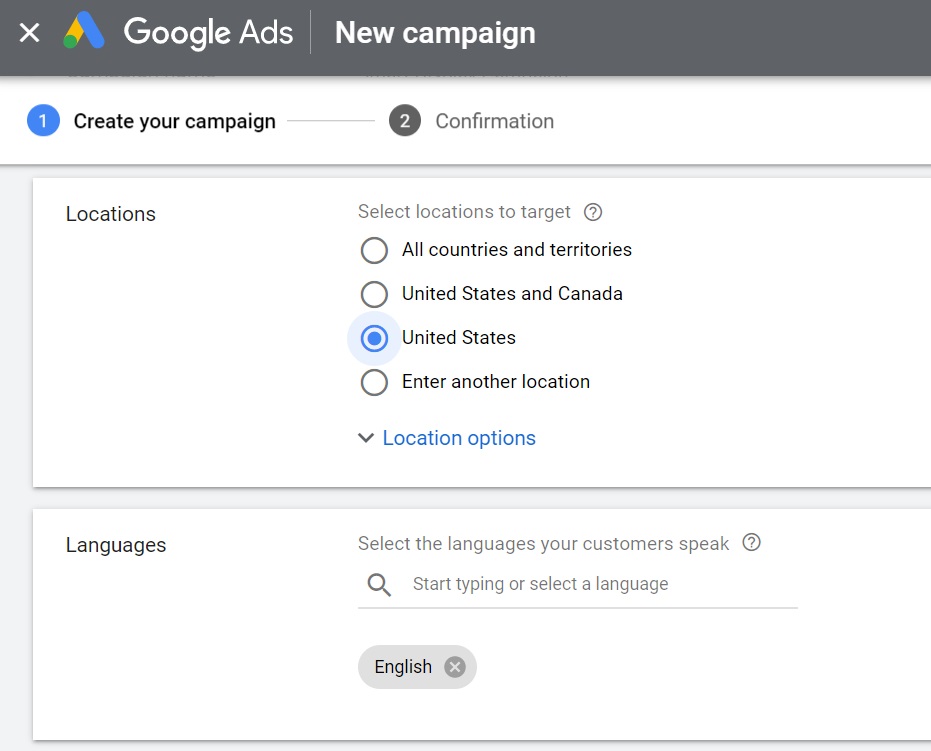 ---
7. Choose Your Bidding Strategy
When it comes to bidding strategies for smart display campaigns, you can use Target CPA, Target ROAS, or Maximize Conversions. They will be the best options when it comes to choosing a campaign bid strategy.
You can view our video below to learn more these bidding options.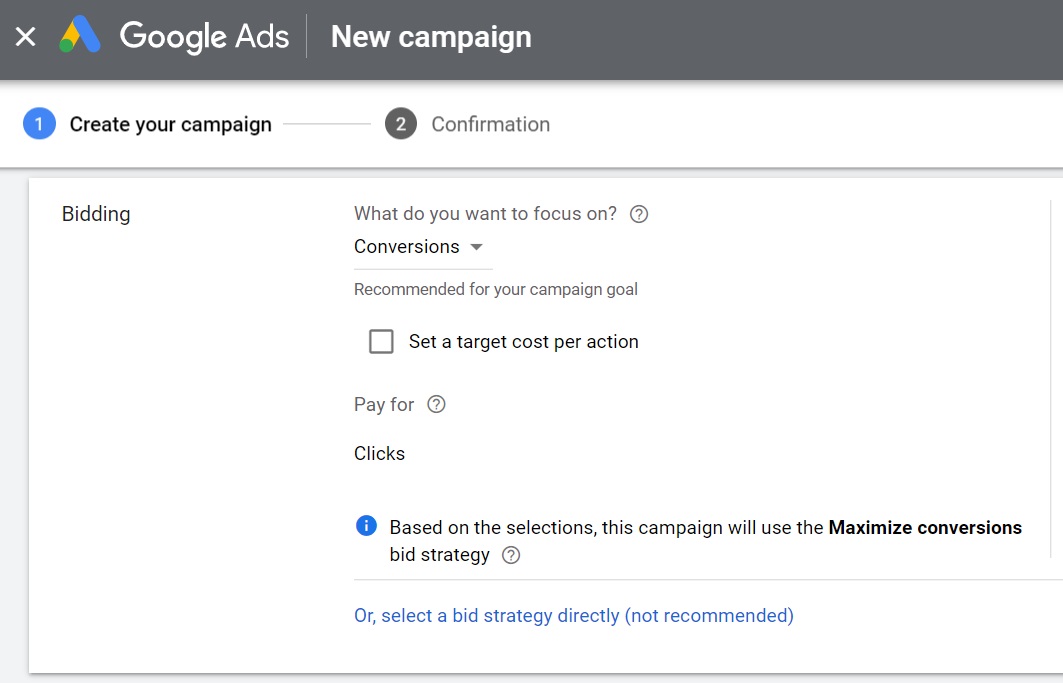 Google Ads Bidding Strategies Video
---
8. Set Your Budget
You can set the daily budget for your campaign at this step. You can always adjust your budget later, but a best practice is to take your monthly budget, divide it by the number of days in the current month, and use that final number for your daily budget.
---
9. Set Conversion Actions For Your Campaign
The default setting in Google Ads is to count conversions for every single conversion you import. However, you can create conversion action sets or optimize your campaign for a single conversion.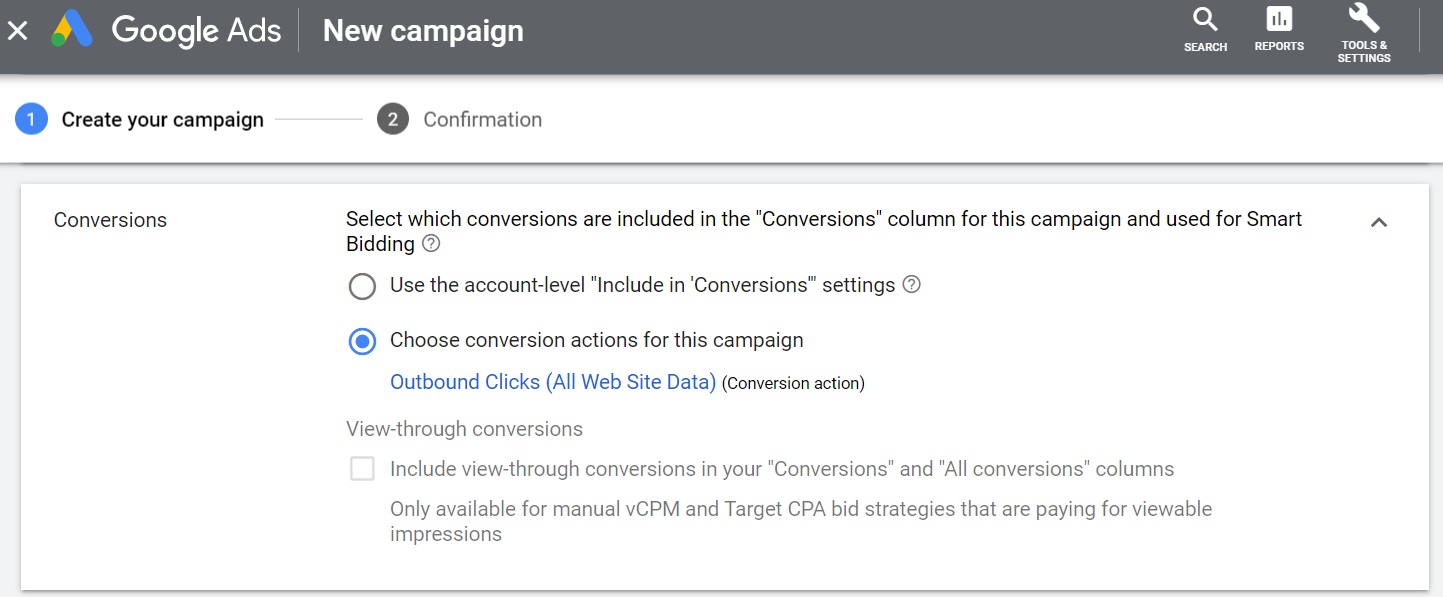 ---
10. Name Your Ad Group
You don't need to create multiple ad groups because targeting is set automatically. You can create multiple responsive display ads in your ad group if you want to test offers, images, ad copy, or landing pages.
---
11. Targeting is Set Automatically
Smart Display Campaigns in Google Ads will automatically reach your potential customers. Google Ads will use your website visitors and data from your landing pages to determine the people who will be most likely to convert when they see your advertisements.
The reason you want to use conversion tracking for Smart Campaigns is that your campaign will automatically be optimized to drive conversions and revenue for your business.

---
12. Create Your Responsive Display Ads
Next, you want to create your Responsive Display Ads, which are the display advertisements that will run for your campaign. They are the default advertisement across the display network and 1 advertisement can change dynamically using the images, logos, headlines, and descriptions that you set.
You can view our video below for a complete guide to responsive display ads.
Responsive Display Ads Video Tutorial
---
13. Click Create Campaign
Once you have your responsive ads created, language targeting, location targeting, bidding strategy, and budget set, you are ready to create your campaign. Your Smart Display Ads campaign should run within 24 hours as long as you don't have any disapprovals.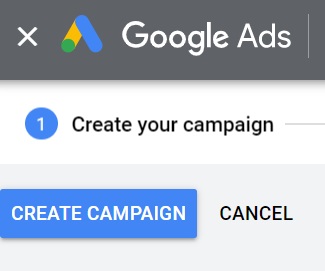 ---
Why Use Smart Display Campaigns
Instead of trying to come up with the perfect blend of Custom Intent audiences, In-Market audiences, Similar audiences, Demographic audiences, and content targeting, you can allow Google Ads to do the heavy lifting for you. Your campaigns will continue to optimize as you get more and more data, and you don't have to worry about missing out on potential customers.
Benefits of Smart Display Campaigns
Targeting will automatically reach customers that are most likely to convert.
They can be used by advertisers with large budgets or limited budgets.
Ad creation is much easier and you do not need to worry about creating banner display ads.
Smart Display Campaigns are meant to drive conversions for your business.
Campaigns are easy to manage and will automatically optimize as you get more data.
Limitations With Smart Display Campaigns
You do not set device targeting.
You can only use smart bidding strategies.
You can only use responsive display ads.
You cannot manually enter targeting.
Who Should Use Smart Display Campaigns?
If you are running display advertising, I would recommend testing Smart Display Campaigns. They are useful for advertisers with large budgets and small budgets. It can be difficult to find new customers across the Google Display Network, so automated targeting and automated bidding can be helpful when you want to reach a targeted audience.
In addition, the campaigns are meant to essentially be set it and forget it. While you should always keep track of campaign spend and performance, it's much easier when you don't have to spend hours every week on optimization.
Google Display Ads Tutorial
If you haven't watched our Google Display Ads video yet, you can learn more about running Standard Display Ads below. In case you want to set your own targeting and have more control over who sees your advertisements, the video below will be very helpful.
---
In Summary
Google Ads continues to add more automated features for advertisers. I know it can be very difficult to create, manage, and optimize display advertising campaigns, so why not make them smarter. Smart Display Campaigns are worth testing and they should help most advertisers drive more conversions without having to waste their budgets on irrelevant audiences.
If you have any questions, please leave them below. You can find the official Google help article here. Thanks for reading!