Google Ads Promo Code: How to Get One
If you're getting started with Google Ads, you should definitely start with a Google Ads promo code. In the United States, If you spend $500 or more within your first 60 days of advertising, Google Ads will offer you an ad credit promotion code worth an additional $500. That's a great offer so you can test and optimize your campaigns. Online advertising can be expensive and challenging and it involves a lot of testing. As a PPC Advertiser, I recommend taking any credit that a channel offers.
In this comprehensive guide, we'll cover everything you need to know about Google Ads promo codes, from how to get them to maximize their benefits.
How to Get Your Google Ads Promotion
Article Note – This article is written for advertisers in the United States. The amount of ad dollars you receive with an ad credit and the currency you receive it in will depend on your billing address.
Currently, you must be a new advertiser with a billing address in an eligible country that offers a promo code. You can visit this Google Ads promo code page if you live in the United States to sign-up for an eligible account and take advantage of the offer If you visit the Google Ads homepage, you should see an offer for your country at the top of the page. For example, new eligible accounts in the UK can get £400 in ad credit when you spend £400. New eligible accounts in Canada can get 600 CAD in free ad credit when you spend 600 CAD. In Germany, new eligible accounts can get €400 in advertising credit when you invest €400.
---
Join Surfside Niche today and learn how to create a successful niche website! Watch me build my websites and my YouTube channel to 1,000,000+ views per month. Join and build with me and hundreds of other creators.
---
When you sign up for a new account using the links above, you will receive an email list this one confirming your Google Ads promotional code. Once you reach all of the requirements, you can apply it in your Google Ads account.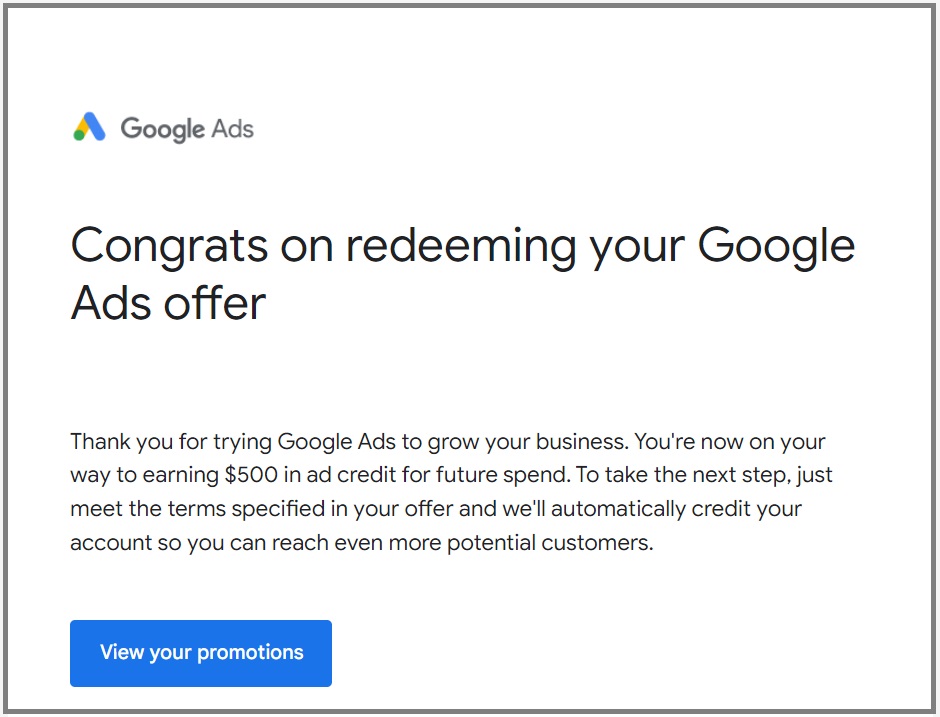 What is a Google Ads Promo Code?
If you are a new Google Ads customer, you can get a Google Ads coupon by signing up for a free Google Ads account. This will give you a credit that can be used towards your first Google Ads campaigns. Therefore, a Google Ads promo code is a special offer within your Google Ads account after you reach a certain spending threshold. Once you reach your spending threshold, you can apply your Google Ads promo code. There are certain terms and conditions that you must meet in order to get this offer and use it. In addition, your promotional ad credit can only be used for advertising campaigns and you cannot withdraw it in cash.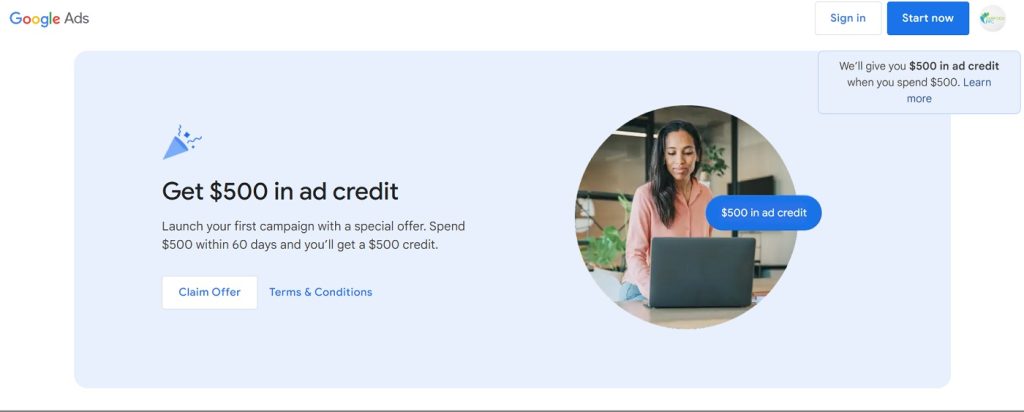 Requirements for Getting a Google Ads Promo Code
So, how do you get yourself a promo code? Unfortunately, you can't simply request them or find a promo code online. In addition, the offers are only generally available for new accounts in eligible countries. These offers usually come with criteria that must be met before the credit appears in your account.
Requirements May Include:
The promotional offer provides new Google Ads customers in eligible countries with advertising credits. To qualify, you must apply the offer code within 14 days of your first ad being served, add a payment method, and spend $500 within 60 days of applying the code. Once qualified, the credit will typically be applied within 35 days and expires 60 days after being applied. The credit applies to future ad costs only, and cannot be transferred. In addition, Google may remove the offer if your account is not in good standing. The credit will be available through the Promotions tab in your Google Ads account.
Google Ads Promo Code Step-By-Step
Below, I will show you a step-by-step process for finding and managing promotions. If you have an active promotion, you can find it within the promotions link. First, you will need to create your new Google Ads account in an eligible country. Here's exactly how to get started if you are a new advertiser without a Google Ads account yet.
Step 1 – Go to the Google Ads Homepage and Create a New Account
First, go to the Google Ads Homepage and create a new account using your existing Google account. If you don't have a Google account already, you can make one in this step.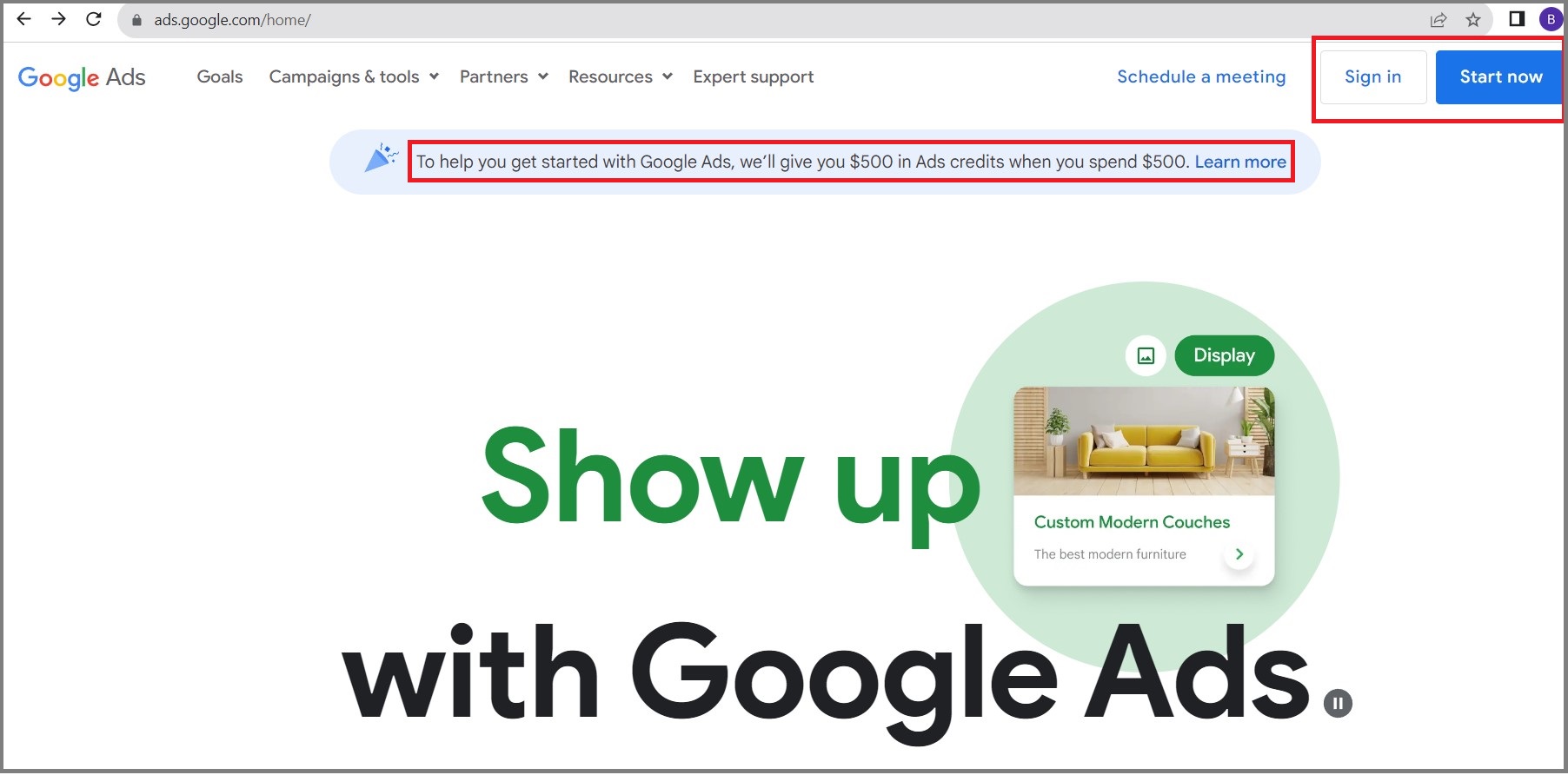 Step 2 – Switch to Expert Mode When Setting Up Your Google Ads Account
I recommend switching to Expert Mode when you are setting up your new account.
Step 3 – Create an Account Without Setting Up a Campaign
You can skip the campaign creation process when you are setting up an account. I would recommend skipping this and continuing to your business and billing information.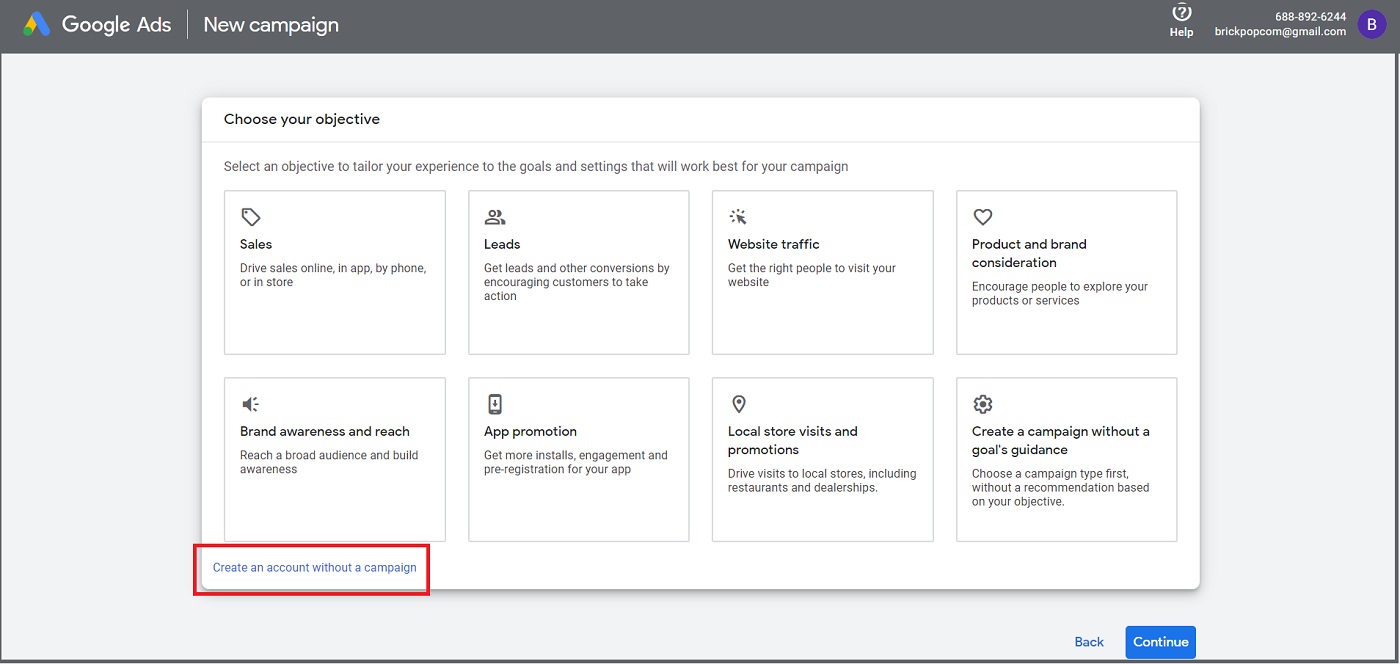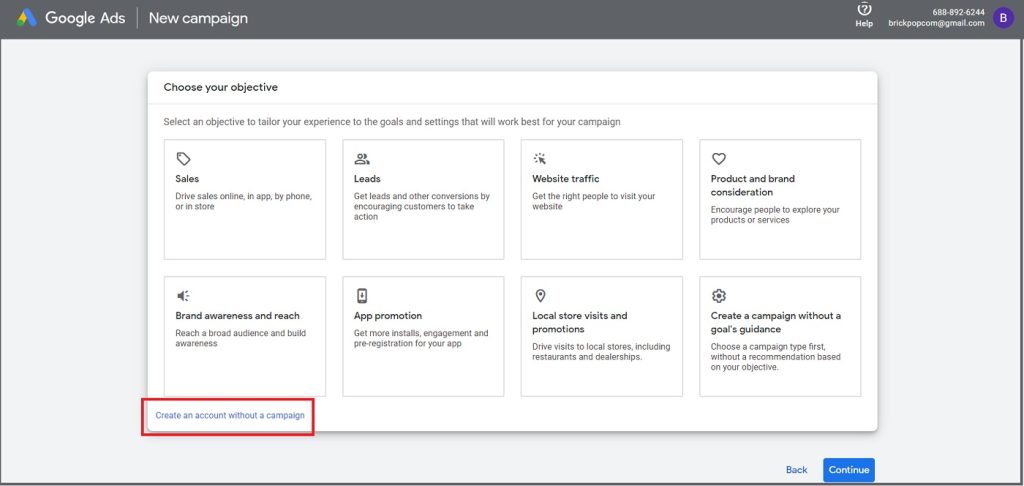 Step 4 – Confirm Your Business Information
Now, you want to enter your business information including your country, billing address, and time zone.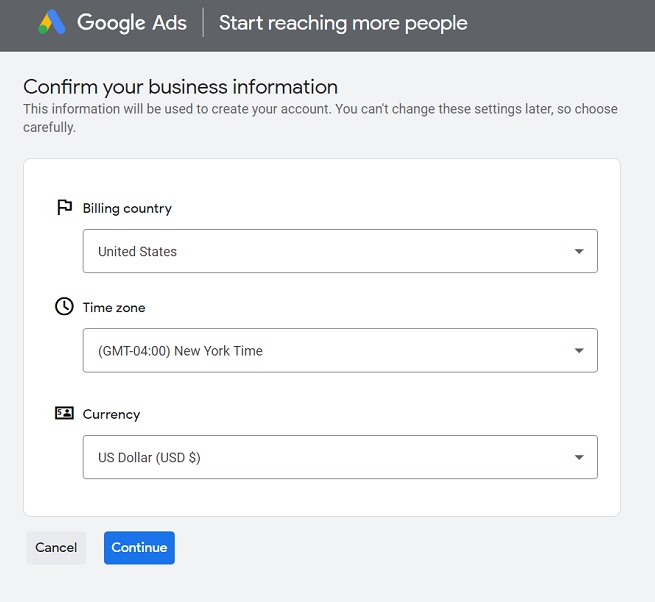 Step 5 – Enter Your Billing Information
Next, enter your billing information such as your credit card or PayPal information.
Step 6 – Create an Ad Campaign Within 14 Days
You need to create your ad campaign and start getting impressions within 14 days of making your account. Therefore, I would focus on creating your first campaign. Personally, I would recommend setting up Google Ads Conversion Tracking and then creating a search campaign.
Step 7 – Spend $500 Within 60 Days of Google Ads Account Creation
You need your campaign spending to reach at least $500 to be eligible for an ad credit. Make sure you are spending enough so you can receive your coupon code.
Step 8 – Apply Your Google Ads Promo Code Through the Promotions Link
You can find the Promotions link through the Tools & Settings menu. Under the billing section of the Tools & Settings menu, you can click on the Promotions link. From there, you can easily apply and manage your promo codes.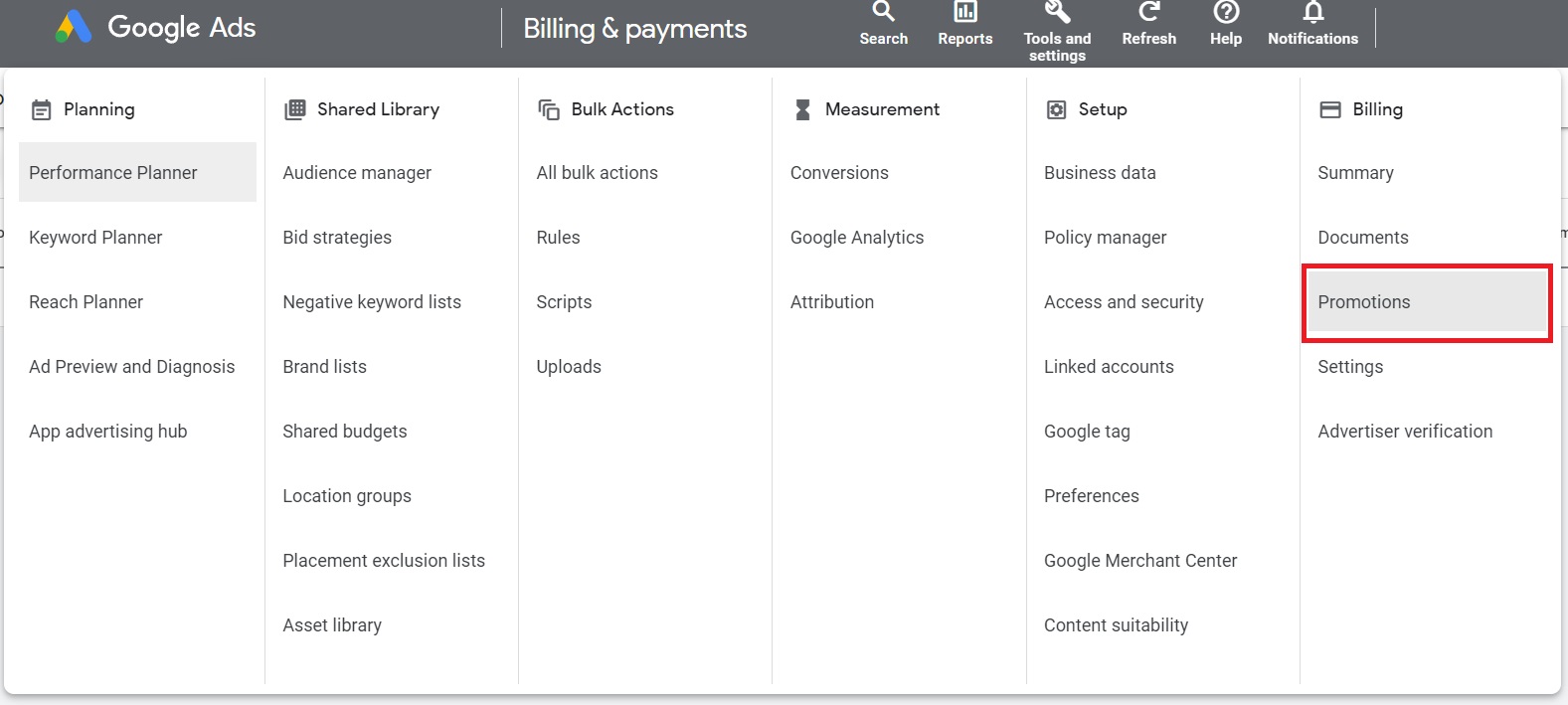 Applying the Promo Code: Step by Step
Excited to redeem your Google Ads promo code? First and foremost, you must complete the steps above to be eligible. If you haven't spent $500 yet, you won't have the promotion available yet. If you've met all the requirements, here's how to apply your Google Ads promo code.
Navigate to Settings: Select "Tools and Settings" from the top navigation bar in Google Ads. Under the Billing section, click on "Promotions."
Promotional Codes: Within the Promotions page, you can apply any active promo code.
Enter the Code: Click on the blue plus sign (+) and apply your promo code.
Keep Running Campaigns and Use Ad Credit: After using the code, your next $500 in ad spend will be free advertising dollars.
Track The Progress of Google Ads Promotions
You can check the status of your promotional offer and track your progress towards earning the advertising credit by going to the Promotions page in your Google Ads account. In the Tools & Settings menu, click on Promotions. This page shows all active promotional codes, amounts, and statuses. It updates every few hours, so you can quickly see if you have met the $500 minimum spend requirement within 60 days of applying the code in order to earn the credit. The page will display statuses like Active, Redeemed, Processing, Expired, or Invalidated so you know if you have qualified for the credit or if any action needs to be taken. Referencing this promotions tracker allows you to monitor your eligibility for the advertising credit offer.
Promotions for New Advertisers
Google Ads promo codes are designed to encourage new advertisers to dive into the world of paid advertising. They're usually reserved for new accounts. Google Ads wants more advertisers so giving a test budget helps encourage people to at least try. If you are an existing advertiser, you can check your Promotions tab at any time for an active promotion. However, Google Ads usually doesn't give free ad credits to existing and established advertisers.
Ensuring the Right Payment Method
You must accrue $500 or more in campaign ad spending within 60 days in order to apply the promo code. New advertisers cannot add a $500 balance to their accounts to get a promo code.
Your payment method determines how promo codes work:
Automatic Payment (Post-pay): Google charges your payment method once your ads run. After meeting the offer's requirements, the credit appears.
Manual Payment (Pre-pay): Make a payment before your ads go live, and then fulfill the criteria to claim the credit.
Monthly Invoicing: Apply the promo code once your account is set up for monthly invoicing. The credit appears on the billing Transactions page.
Tips and Troubleshooting
Promo codes can't be shared among accounts, and once a promo code has been used, it will no longer be active. Promo codes and ad credits may not be added to your account immediately. To avoid overspending, set an end date for your campaign that aligns with the coupon value. You don't want to forget about your Google Ads campaign and spend too much budget at once.
International Google Ads Promo Codes
Your billing address needs to match the offer's specified region or country. And while you can't request a refund for leftover promo credit after canceling your account, any unused credit from monthly invoicing rolls over to the next month. I mentioned earlier in the article that you will receive varying ad credits depending on your billing country and currency. You must have a billing address in the United States to take advantage of the United States ad credit promo code.
Conclusion
Google Ads promo codes are very useful when you are creating a brand new account. Since you will need to test and optimize your campaign, every new advertiser should apply an eligible promo code. Free ad dollars are always worth utilizing. When you create your new Google Ads account, make sure you meet the requirements. You need to spend a certain amount within a certain period to be eligible. Also, you must start making your ads within several weeks of setting up your account, you can't let your account go dormant.
Hopefully, you are able to get your free Google Ads dollars without any hassle. This blog post should give you everything you need to get started.