10 Google Ads Best Practices to Improve Performance
There are plenty of tips, tricks, strategies, and best practices when it comes to Google Ads. You want to avoid common mistakes while also setting up your campaigns for success. However, it can be difficult to get started on the right foot for new advertisers. That's why I put together a list of 10 different Google Ads best practices that you should follow if you are a new advertiser.
You can get started by watching my video below or you can watch it directly on YouTube. In 20 minutes you will have some of the keys to success when it comes to running Google AdWords campaigns.
Google Ads Best Practices Video
While many of these may seem obvious, such as utilizing conversion tracking and smart bidding strategies, they can be a good checklist when you are creating a new campaign. In addition, many of these can be helpful for your Google Display Ads, YouTube Ads, and Google Discovery campaigns.
---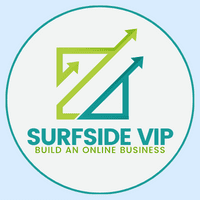 Join Surfside VIP today for only $2.99/month! Learn how to create a successful online business. Watch me build my websites and my YouTube channel to 500,000+ views per month and get all of my strategies.
---
---
10 Google Ads Best Practices
Conversion Tracking with Value

Use the Sales or Leads Objective

Test All Campaign Types

Use Smart Bidding

Phrase Match Keywords – SKAGs

2+ Ads per Ad Group

Duplicate Ads & Test Landing Pages

Use Remarketing (Your Data)

Create & Test Custom Segments

Optimize Your Campaigns