YouTube has become a popular platform for content creators, and optimizing your videos for search engines is essential to outrank your competition and attract more viewers. Therefore, if we can be more efficient when creating videos for our YouTube channel, we can drive more views. In addition, we can answer comments provide a better user experience for our subscribers. In this article, we will explore how to effectively use ChatGPT to drive organic traffic to your YouTube channel and achieve higher search rankings.
How can ChatGPT Be Used for YouTube?
ChatGPT can be used to come up with popular keywords, content ideas, video outlines, video scripts, video titles, video descriptions, video tags, and more. While ChatGPT won't make your YouTube videos for you, when it comes to planning and publishing it is a great tool for Marketers. I personally use it to create outlines for my own videos and to come up with video ideas for certain topics. In addition, I use ChatGPT to come up with video title ideas and to write video descriptions, giving me more time to create videos and focus on other aspects of my business.
ChatGPT For YouTube Channel Growth Video Tutorial
You can watch my video tutorial embedded below or you can watch it directly on YouTube.
---
8 Ways to Use ChatGPT For YouTube Channel Growth
For the Surfside PPC YouTube channel, I put a major focus on driving more views and watch time with my videos. In addition, I try to grow my subscriber count as fast as possible. The methods below will help your YouTube channel if you are also using ChatGPT.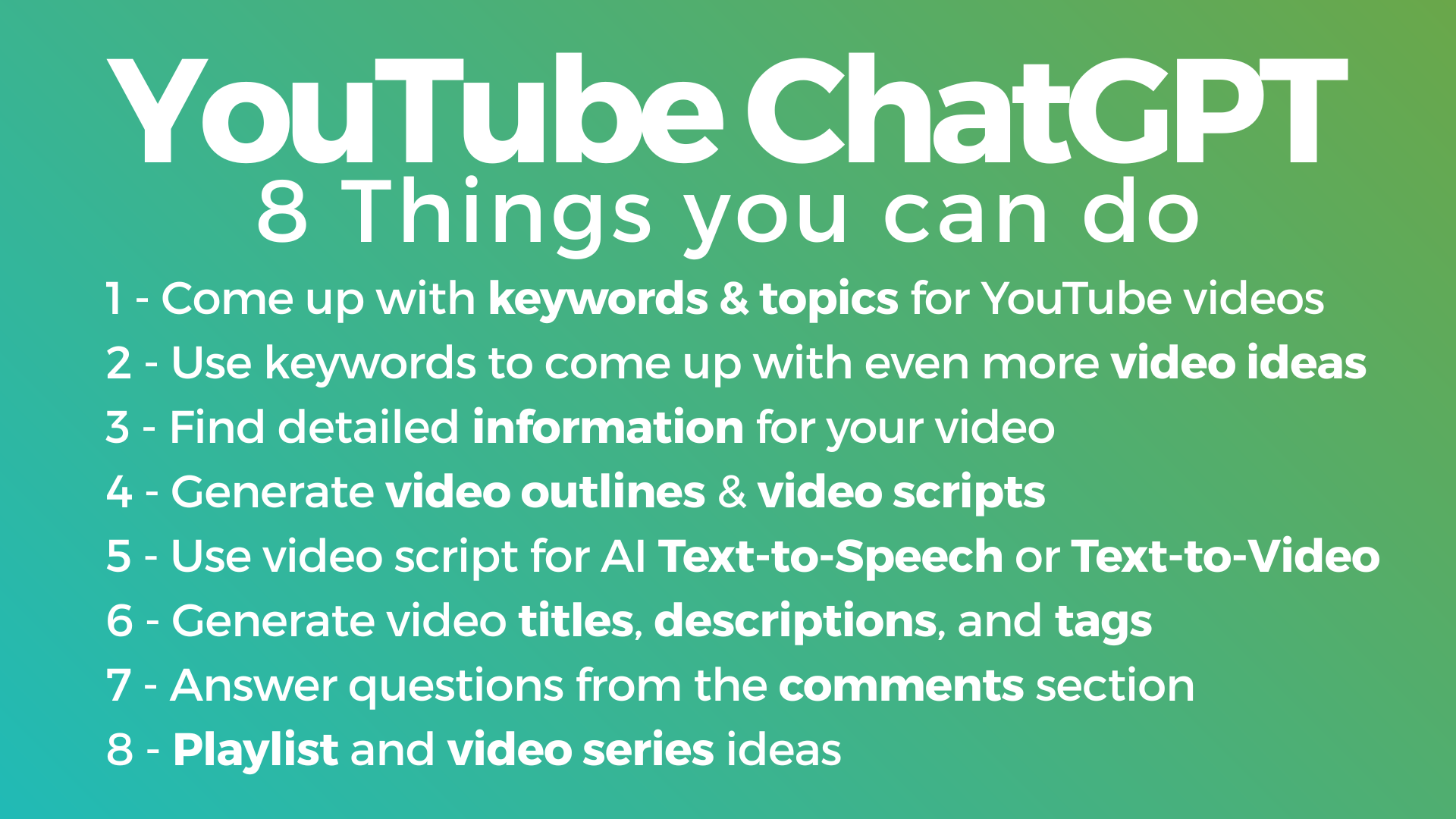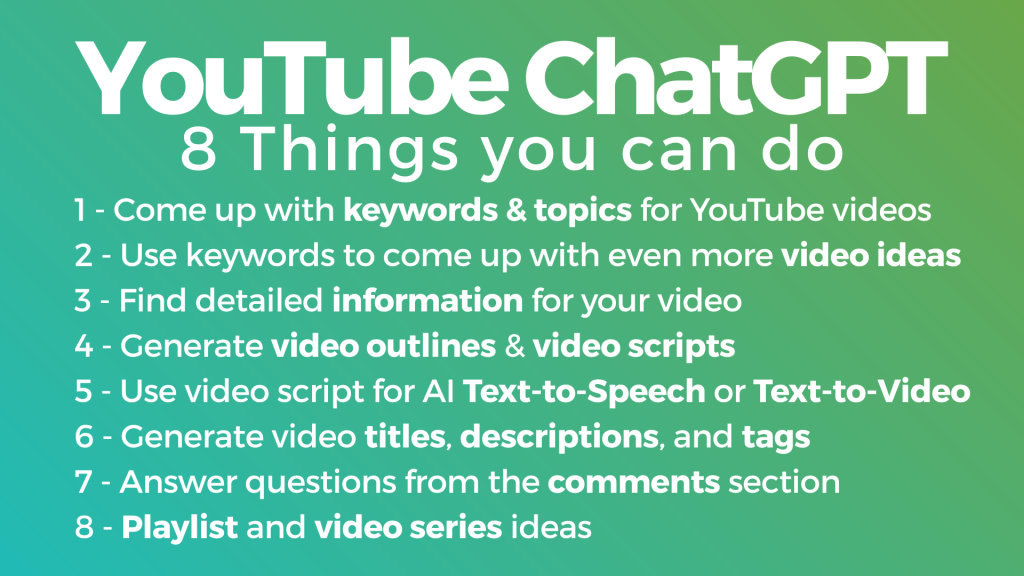 In Summary
ChatGPT is a great tool and it can be very useful for YouTube channel owners. If you are trying to grow a YouTube channel or you are thinking about creating a YouTube channel, use the ideas above. Not only can you come up with content ideas, you can plan outlines for specific videos and a complete series. I have been using it for my own channel with a lot of success since early 2023.