Google Ads Management: How To Run Google Ads For Clients
If you are running your own Google Ads Agency or simply trying to onboard more Google Ads clients, the tips below will be very helpful for getting started. I will show you how to run Google Ads for clients. You need to understand your clients and treat their business like your own. Running successful Google Ads client campaigns requires in-depth knowledge, constant optimization, conversion tracking, and ongoing management. For advertising agencies and freelancers, taking on and managing Google Ads clients presents some unique challenges.
This comprehensive guide provides best practices and helpful advice for managing Google Ads accounts on behalf of clients. Follow these tips and strategies to ensure you're setting up your clients for Google Ads success.
Google Ads Management Checklist
1. Understand the Client's Goals and Budget
You should know your client's goals with Google Ads campaigns, their monthly budget, and their expectations as far as performance.
Have a detailed discussion with the client to understand their advertising objectives, target audience, key performance indicators (KPIs), and overall business goals. You should know what their overall goal is, what their budget is, and what types of campaigns they'd like to run. You should also offer your expertise when coming up with an initial strategy.
2. Create and Sign Client Service Contract
You should have a legal contract that sets monthly terms and protects you and your client.
I generally recommend running a monthly contract with your client and not signing any long-term contracts. You should set terms as far as how much payment will be, how the client will pay you, when their payment is due, and the scope of the work. You can use services like PayPal, Agree, HoneyBook, Square, DocuSign, and more.
---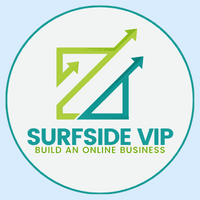 Join Surfside VIP today for only $2.99/month! Learn how to create a successful online business. Watch me build my websites and my YouTube channel to 500,000+ views per month and get all of my strategies.
---
3. Gain Access to Your Clients Google Ads Account
Here are the steps you can take to get started. Once you do this process a few times it will become second nature. Your job is to educate your client about this process so they can easily accept your access to their account.
Create a Google Ads Manager account and sign in.
Contact your client to send you their Google Ads account ID.
From your manager account, click on the Settings drop-down on the left-hand menu and choose Sub-account settings.
Click on the plus sign and choose to Link existing account.
Enter your client's Google Ads Customer ID, Preview, and Send Request.
Contact your client to accept the request from their email.
4. Collect and Review Historical Data
You should download campaign reports and review them to see how the account has performed historically.
If the client has an existing Google Ads account, gather historical campaign data, performance reports, and any other relevant information. Your goal is always to improve your previous performance.
5. Perform Account Audit
You should know the successes and the failures within the account to fix what's not working.
Conduct an audit of the client's existing Google Ads account (if applicable) to identify strengths, weaknesses, and areas for improvement. Look at the top-performing ads, view the search terms report, research the targeting that was used, check the landing pages where traffic was going, and view all campaign settings.
6. Set Up Google Ads Conversion Tracking
Make sure you are tracking your client's Key Performance Indicators successfully.
One of the first things you should do is make sure you are tracking conversions properly. You should know the value of each conversion for your client. The campaigns you create should be focused on their main conversion. Watch the video below if you need help with conversion tracking.
7. Google Ads Keyword Research
Find the most profitable keywords for your client.
Perform keyword research to identify relevant and high-performing keywords related to the client's products or services. Google Ads keyword research is very important for campaign success. Watch the video below to learn how to find the best Google Ads keywords for your clients.
8. Perform Competitor Analysis
Understand the strategies that direct competitors are using for their Google Ads campaigns.
Analyze the client's competitors' advertising strategies to gain insights and create a competitive advantage. You should view competitors' ads, the keywords competitors are targeting, and competitor landing page strategies.
9. Set the Budget and Bidding Strategy
Set the daily budget for your client so you don't exceed the monthly budget. Use a smart bidding strategy.
Determine the appropriate budget and bidding strategy based on the client's goals and competition in their industry. You should be using a Google Ads Smart Bidding strategy that is focused on conversions or conversion value.
10. Create an Organized Campaign Structure
Set up your client's campaigns for success by creating organized and themed ad groups.
Organize campaigns, ad groups, and keywords in a well-structured manner to improve ad relevance and Quality Score. An organized campaign with relevant ad groups will lead to the best results for your campaign.
11. Write Compelling Ad Copy and Creative
Write ad copy and create advertisements that drive conversions.
Create compelling ad copy and creative that align with the client's goals and resonate with the target audience. You should always be testing multiple ads in every Ad Group. The more you test, the better your results will be.
12. Create Ad Assets (Previously Called Ad Extensions)
Utilize every relevant ad asset for your client.
Implement ad assets (e.g., sitelink assets, call assets, location assets) to improve ad visibility and provide more information to potential customers. You should be using relevant ad assets for your clients depending on their business.
13. Set Up Ad Scheduling
Choose when the ads will run for your clients if they only want them running on specific days or during specific times.
If necessary, set up ad scheduling to display ads during the most relevant times for the target audience. Some clients may only want to run ads during their business hours, while others want ads to run all the time.
14. Choose Geo-Targeting for Campaigns
Make sure the right people are seeing your client's advertisements.
Define geographic targeting to reach the client's desired audience in specific locations. Is your client targeting a local market or several countries?
15. Add Negative Keywords
Ensure that advertisements are not showing for irrelevant or non-transactional search queries.
Implement a list of negative keywords to prevent ads from displaying for irrelevant search queries. You can start a campaign with negative keywords and then you can add new negative keywords to optimize the campaign.
16. Ongoing Landing Page Optimization
A/B test landing pages and continue driving traffic to the top-performing pages.
Review and optimize landing pages to ensure they are aligned with the ad copy and offer a seamless user experience. You can test multiple landing pages as well for the best results.
17. Review Performance Tracking and Reporting
Continuously review performance, make sure conversion tracking is still working properly, and send monthly reports.
Set up regular reporting and performance tracking to monitor the success of the campaigns and make data-driven optimizations. You should be sending your client a monthly report of their performance. Since you manage clients' Google Ads campaigns, you need to send regular Google Ads reports to clients.
18. Manage Communication and Expectations
The better you communicate and manage expectations with a client, the better your relationship will be.
Establish clear communication channels with the client and set realistic expectations regarding campaign performance and timelines. If you want to manage Google Ads, you need to manage your clients as well.
19. Launch Campaigns – Then Monitor & Optimize Them
Create campaigns for your client and continue to optimize them.
After completing all necessary setup and optimizations, launch the campaigns and closely monitor performance to make adjustments as needed. You will need to continuously optimize campaigns by testing ads, targeting, and landing pages.
20. Test New Campaigns Regularly
Test different ad formats, new ad formats, and different offers. Continue using what works for the best performance.
Your job isn't done when you launch your initial campaigns. You should also run promotional campaigns for limited-time offers, test different ad formats, run seasonal campaigns if it applies to your client, and test new ad formats that Google Ads releases.
How to Run Google Ads For Clients – 9 Steps to Follow
Step 1 – Create a Google Ads Manager Account
A Google Ads Manager account, also known as an MCC account, provides agencies with a centralized way to manage multiple Google Ads accounts. With this account, you can access and control all linked client accounts using a single login. This allows advertisers that manage Google Ads clients to streamline the management process and save time. The benefits of a Google Ads manager account include running reports across multiple client accounts to view performance trends, controlling user access and permissions, simplifying billing with monthly invoicing for all managed accounts, making campaign changes across accounts quickly, receiving alerts for any issues or changes in linked accounts, and efficiently creating new client accounts from the manager dashboard.
You can learn how to set one up by watching my video tutorial below.
Step 2 – Meet With Your Client
First and foremost, you need to know your client on a personal level in order to provide a personalized service. It is important to build a strong relationship with your client. While meeting in person is ideal, you can also use Zoom or simply have a phone call. I generally have a phone call when I am meeting with new clients.
By meeting with your client, you can learn how they want to communicate and the steps you need to take to help them reach their goals. In addition, you can set up effective communication strategies such as a weekly call, weekly email updates, and maybe a monthly zoom call.
Step 3 – Understand Your Client's Goals
What is the most valuable KPI? What is the KPI that campaigns will focus on?
For the most part, you work with new clients to drive conversions and revenue for their business. For this part, you need to learn if your client's goals include different Key Performance Indicators (KPIs) like sales, leads, and phone calls. For example, a service business may get new clients through a lead form, a phone call, live chat, and more. On the other hand, an online store selling hundreds or thousands of products will be focused on sales and revenue.
Step 4 – Industry & Competitive Research
What strategies are competitors using? What do your competitor's ads look like? What keywords are your competitors bidding on?
You need to have a strong understanding of what competitors are doing so you can test similar campaigns. If competitors are running Search Ads, Shopping Ads, and YouTube Ads, then those would be good campaigns to test for your client.
In addition, understanding changes in your client's industry can be helpful as well. For example, if you are working with an automotive client, you should know how many people are driving electric cars vs. gas cars. It's also important to note which demographics are more interested in certain vehicles. Who is the most likely to buy a pick-up truck? Who is the most likely to buy a midsized SUV? Create buyer profiles by understanding the industry your client is in.
Step 5 – Create a Customized Marketing Strategy
After you understand your client's goals and do your research, you should offer an initial Google Ads strategy. It depends on your client's overall goals and their budget. If your client has a large budget, then you should test every possible campaign type to see what works. If your client has a limited budget, focus on the highest-impact campaigns such as Search Ads and Shopping Ads. You are the one that knows how to run Google Ads for clients, now it's time to come up with an effective strategy.
Step 6 – Account Access and/or Set-up
Once you've planned the marketing strategy for your clients, make sure to request access to their Google Analytics 4 and Google Ads accounts. Link them together and set up conversion tracking. This step is essential for tracking important actions, like sales or phone calls, which will help measure the success of the campaigns. In order to do Google Ads Management you need to add accounts to your Manager account.
Step 7 – Setting up Google Ads Campaigns
In Step 6, you'll be creating and setting up the campaigns for your clients, ensuring everything is ready for a successful launch. Following best practices for account and campaign setup will allow your clients to take advantage of all the great features that Google Ads offers.
Step 8 – Google Ads Reporting
To provide your clients with accurate insights, you'll be responsible for sending them bi-monthly and monthly reports. These reports will play a crucial role in Step 8, where you'll optimize the campaigns. Having accurate data is vital for your clients to understand the value of their investment in Google Ads. Your aim is to help them make informed marketing decisions and reach their Key Performance Indicator (KPI) goals.
Step 9 – Continuous Optimization
Your job involves continuously optimizing the clients' accounts to maximize results. After running the campaigns for about a week to gather data, you'll start making Google Ads optimizations. Daily monitoring will allow you to address any issues promptly. Smart decision-making requires accurate data and a sufficient sample size. Each month, focus on adding new keywords, negative keywords, conducting A/B testing for ads and landing pages, testing ad copy, extensions, and campaign settings. Your goal is to ensure that your clients get the most value out of their investment in Google Ads.
Conclusion
Managing Google Ads for clients requires research, planning, strategy, implementation, optimization, and communication. By following this checklist and these steps, you can ensure a well-structured and successful Google Ads campaign. Accessing and setting up your accounts, creating optimized campaigns, and tracking results are crucial components of the process. With ongoing optimization and accurate reporting, you'll be able to make decisions that align with your client's advertising goals.