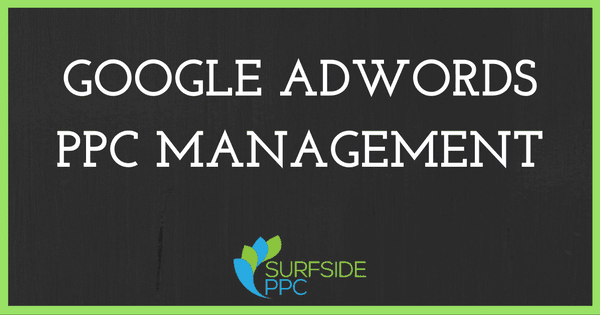 If you are running your own PPC Agency or simply trying to onboard more Google Ads clients, the tips below will be very helpful for getting started. You need to understand your clients and treat their business like your own.
How to Manage Google Ads For Clients
Step 1 – Meet With Your Client
First and foremost, you need to know your client on a personal level in order to provide a personalized service. It is important to build a strong relationship with your client. While meeting in person is ideal, you can also utilize Zoom or simply have a phone call.
By meeting with your client, you can learn how they want to communicate and the steps you need to take to help them reach their goals.
Step 2 – Understand Your Client's Goals
For the most part, you work with new clients to drive them conversions and revenue. For this part, you need to learn if your clients goals include different Key Performance Indicators (KPI's) like sales, leads, and phone calls. For example, a service business may get new clients through a lead form, a phone call, live chat, and more. What is the most valuable KPI? What is the KPI that campaigns will focus on?
Step 3 – Industry & Competitive Research
We have experience managing most industries so we understand how Automotive is different from B2B and how that's different from Travel. It's important that you select a partner that understands target customers and how much they differ across different industries.
Once we have a strong understanding of your industry, we do competitive research by seeing what your competitors are doing, where they spend their money, what they are doing that works, and how we can gain a competitive advantage in Google AdWords. After all, you need to land that next client, not your competitor.
Step 4 – Customized Marketing Strategy
After we understand your goals and do our research, we will give you our customized Google AdWords strategy. This is the strategy that we want to implement immediately and constantly fine-tune so we can improve results. Your strategy will not remain the same, instead it will adapt as consumers change and marketing channels change. We use data and analytics to guide our marketing decisions so you know we aren't wasting your money.
Step 5 – Account Access and/or Set-up
Once we have your marketing strategy set-up, we make sure we have access to your Google Analytics account and Google AdWords account, we link them, and set-up conversion tracking. Anything that needs to be tracked whether it's sales or phone calls will be set-up for tracking in this step.
Step 6 – Google Ads Campaign Set-up
In step 6, we set-up your campaigns and track everything so they are ready to launch successfully. We follow best practices in terms of account and campaign set-up so that you don't miss out on some of the amazing features of Google AdWords.
Step 7 – Google AdWords Reporting
To ensure that you have all of the accurate data, we send bi-monthly and monthly reports that we can then use for step 8, optimization. You want accurate reporting so that you have an understanding of what you are getting out of your investment with Google AdWords. We want accurate reporting so that it helps us make educated marketing decisions to hit your Key Performance Indicator goals, it's a win-win.
Step 8 – Ongoing Optimization
We optimize your account constantly. Our only rule is to let your campaigns run for about a week to collect data and then we start making Google AdWords optimizations. We're monitoring your campaign daily so we fix any issues early on, but in order to really make smart decisions we need to get accurate data and a large enough sample size. Each month, we focus on adding new keywords, new negative keywords, A/B testing ads, A/B testing landing pages, testing ad copy, testing ad extensions, testing different campaign settings, and more to make sure you are getting the most for your investment.
Step 9 – Digital Marketing Audit
One of the most valuable services we provide is an Audit on your overall digital marketing efforts. We understand how important it is to stick to a strong digital marketing strategy that drives results. Therefore, we look at how Google AdWords is working for you, your phone call strategy, your email marketing strategy, your social strategy, and your website to see if there are areas where we can provide recommendations and help you improve.